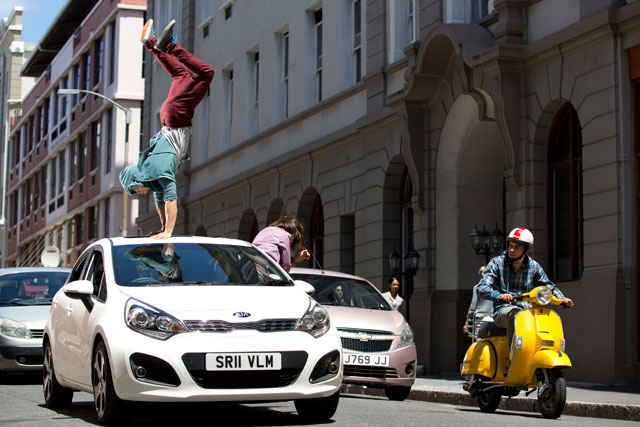 The campaign will back Auto Trader's new digital strategy and a major TV campaign will aim to communicate to users how easy it is to buy and sell cars.
The TV ad will be on air for six weeks and has been created by Isobar UK, formerly Glue, with the media buying and planning by its sister Dentsu agency Vizeum.
Jonathan Williams, the group marketing director at Auto Trader, said: "Our previous identity didn't feel modern because it was a design for print. It alienated some people so instead we have created a modern digital space."
The ad features the new Auto Trader logo, which had not changed since the seventies, and uses street runner and acrobat drivers jumping between cars to represent Auto Trader's emphasis on effortless car trading.
At Isobar the creative director was Simon Clancy and the associate creative directors were James Leigh and Darren Giles. Mehdi Norowzian directed the spot through RSA Films.
Williams said: "The ad is supported by the changes that we are making in the products, which has really set it apart from our previous ads.
"Auto Trader has gone through big transition in previous months and the new TVC looks to bring these developments to life and communicate the simplicity, speed and functionality available to users."
The last print edition of Auto Trader was published six months ago, after 36 years on newsstands. Since then, Auto Trader has been a 100 per cent digital business and has worked to update its products and image.
In addition to the ad campaign, Auto Trader has launched its revised app to make it even easier for people to sell their cars. Williams said: "We are also planning a redesign of our homepage and will be enhancing the search button."
Auto Trader is working to rationalise its different brands and simplify its portfolio. Williams said: "This is about modernising our brand and communications. We have to make sure that every element of the business is aligned."
The company, which is jointly owned by Guardian Media Group and venture capitalists Apax, sells vehicles through sites such as prestige car specialist Top Marques and Motorhome and Caravan Trader.
The multimedia campaign will be supported by a YouTube takeover on Boxing Day and the ads will air on all major channels from 26 December.
Trader Media Group hired Trevor Mather, formerly the chief executive of IT consultancy ThoughtWorks, as its chief executive in April.