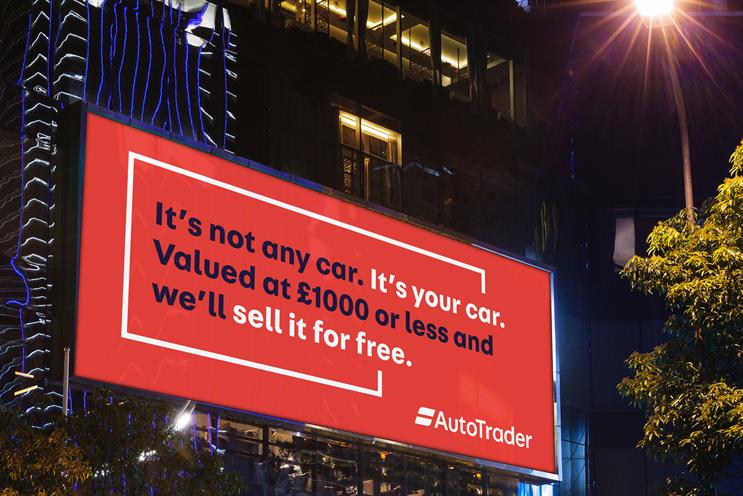 The brand has moved its media buying to The Specialist Works after a competitive pitch process that involved Goodstuff Communications and incumbent Vizeum.
Lei Sorvisto, head of audience and brand at Auto Trader, joined the business earlier this year to lead its marketing. She explained that as a media owner, the company helps car brands work on their media strategy so it is something that Auto Trader can also do for itself.
The brand has also moved its creative account from Vizeum's sister agency Isobar to independent agency Mynt, which has produced the out-of-home and radio work for the new campaign. Auto Trader ended its relationship with Isobar in December 2015.
The company's new ethos is "more made easy" which aims to simplify the car buying and selling process. It also wants to show that it understands the connection people have with their cars. For example, many people have a name for their cars. Auto Trader's research found that the most popular name is Betty.
Lei Sorvisto, head of audience and brand at Auto Trader, explained that the brand is taking a "bold approach" as it aims to attract a wider audience and up its game as it faces strong competition from other sites such as We Buy Any Car.
Haymarket Media Group, the owner of Campaign, is investing £50m over the next three years into a new division called Haymarket Automotive.
The work centres around Auto Trader offering free listings for cars valued at £1,000 or less. Auto Trader said this is a "very first for the marketplace". The OOH ads also feature the copy: "It's not any car. It's your car."
Sorvisto said: "Auto Trader requires a marketing strategy bold enough to stop consumers in their tracks and question what they think they know about Auto Trader as a brand.
"Auto Trader has thrived for 40 years by innovating and staying ahead of digital trends and consumer car buying behavior – but naturally – Auto Trader offers more than it did 20, ten, or even five years ago, so it's important the brand is reappraised with the British public and more crucially; the next generation of car buyers and sellers."