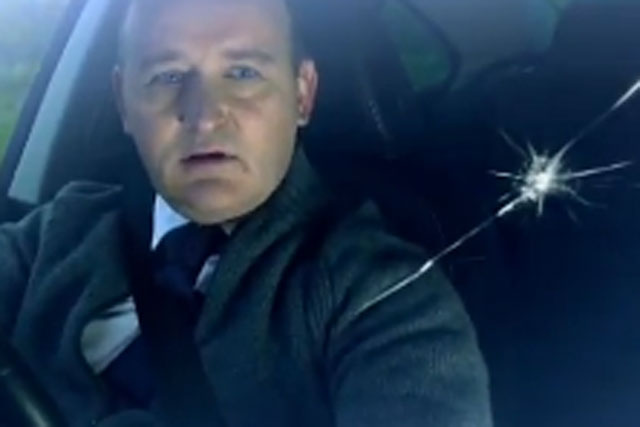 Motorist Ian Graham won the Facebook competition.
Traditionally, the brand uses its own staff in its ads, which feature the catchy jingle, "Autoglass repair, Autoglass replace," and are created by the brand's ad agency Tellyville.
Graham plays a minor role as a disgruntled motorist, frustrated at rising petrol prices and the cost of running his car.
He then becomes even more annoyed when he finds his windscreen is chipped, before realising it doesn't have to be expensive with Autoglass.
More than 137 people entered the Facebook competition on the Autoglass social networking page.
Entrants were asked to post a video or picture of themselves, their friends and family, with their cars. A shortlist was drawn up and the finalists were invited to complete a short audition to camera, which was judged by the Autoglass marketing team.
Tim Craig was the creative director on the ad, working alongside creative Ben Fairman. Outlook was the production company.
David Meliveo, marketing director at Autoglass, said: "At Autoglass, we love putting our staff at the forefront of our brand, but we thought we'd experiment to include our valued customers as well.
"There were some fantastic entries to our Facebook competition, but Ian was such an absolute natural in front of the camera."
Graham said: "It's been such a great experience to see behind the scenes of filming an advert and how it all comes together."
Follow Sara Kimberley on Twitter @SaraKimberley