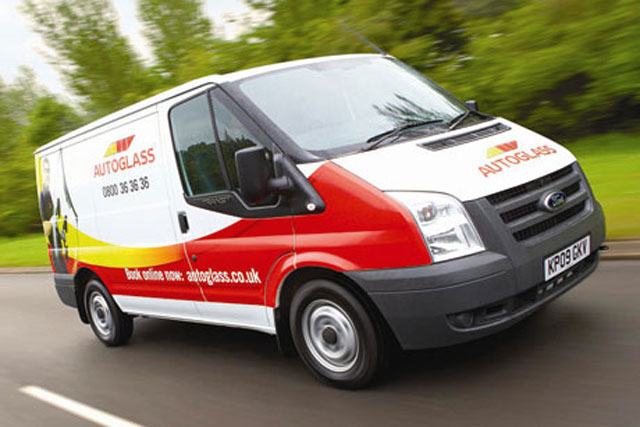 The ad campaign, which promoted a special offer of a free Bosch wiper with every window repair at Autoglass, beat 23 other brands to the top spot.
Autoglass's ad was praised for its "consistent creative route", which the RAB said its latest research showed was the "most effective feature of radio creativity".
Leo Burnett's Homebase ad came second for the most effective creative, with Confused.com's jingles, created in-house, coming in third.
Michael Tull, the insight manager at the RAB, said: "The latest RadioGauge analysis supports the findings from the RAB's 'Turning Art Into Science' study – that is, when it comes to effective radio advertising, consistency is king.
"Advertisers should capitalise on this learning by being creative with consistency, exploiting relevant audio cues that can be used to build a brand's audio identity and enhance campaign results."
RadioGauge, RAB's research tool, tests the radio ad campaigns against 11 statements linked to RAB's evaluation process which looks at the five Is: Involvement, Identity, Impression, Information and Integration.
The tool also compares those who listened to the commercial with those who have not to measure the differences in brand awareness and consideration at the end of a radio campaign but that information is kept confidential.
In February, Dare's Department of Health Stoptober campaign was ranked the most creative ad by the RAB for the second half of 2012.
The top ten reviewed by Michael Tull:
1. Autoglass (creative by Radioville and media by Starcom MediaVest Group)
If you have seen the RAB's latest piece of research, Turning Art Into Science, you won't be surprised to see Autoglass topping the effective radio creativity chart. The research highlighted that the use of a consistent creative route is the most effective feature of radio creativity and Autoglass typifies exactly that. This campaign demonstrates that, as well as their usual story-based messaging, the construct works just as well delivering a short-term promotional message that is unmistakably from Autoglass.
2. Homebase (creative by Leo Burnett with media by Mindshare)
One of the questions that we get asked at the RAB is about the amount of information that should be contained in an ad. This Homebase campaign demonstrates that the best course of action is often to keep it as simple as possible – one execution for each message. Alongside that simplicity, the continued use of the distinctive whistling from Peter, Bjorn and John's 'Young Folks' once again demonstrates how powerful synchronisation can be for advertisers.
3. Confused.com (creative in house with media by PHD)
Jingles. As Mark Barber (the RAB planning director) blogged about last year, this has become a dirty word in the advertising sphere. However, Confused.com has demonstrated across the last few years how effective a brand song can be in creating stand out in a competitive and very noisy sector. With this campaign we bid a final farewell to Cara who is off to enjoy her retirement having been replaced recently by Brian the Robot - but not before she's set a high standard for him to live up to.
4. Shreddies (creative by McCann Erickson with media by Mindshare)
As is the case with the majority of the campaigns in this top ten, Shreddies has used radio to help multiply the effects of its television activity and in doing so has understood the importance of keeping both creatively linked using the delightfully British knitting 'nanas' to regale listeners with tales of how they can help you get through to lunchtime.
5. McDonald's (creative by Leo Burnett and media by OMD UK)
Arguably the most famous sonic trigger in advertising helps McDonalds adapt its entertaining TV campaign with a simple story for radio – although I think even I would stick around McDonalds for a McFlurry rather than turn up at the boxing match…is it 10.30am yet?!
6. Laughing Cow (creative by Rainey Kelly Campbell Roalfe/Y&R and media by OMD UK)
Taking the music from its TV ad and turning it in a proper song about cheese has worked a treat for the Laughing Cow campaign. Delivering a very simple message (they're only 25 calories) in a fun and engaging way this created great stand out on air. You could even argue that it's catchier than some of the songs in the Big Top 40 at the moment!
7. Specsavers (creative in house with media by Manning Gottlieb OMD)
Nobody likes to be short-changed, especially when it comes to the king of all breakfasts – the full English! Using radio to deliver a value message complements the opticians' visually-led work in other media and is tied together neatly by the classic 'should've gone to Specsavers' strapline.
8. Virgin Trains (creative by Elvis with media by Manning Gottlieb OMD)
Casting the right voice is crucial on radio. Pick the wrong voice and it can give totally the wrong impression of your brand and turn listeners off. Pick the right voice and it's able to draw the listener in and tell a brand story in an engaging manner. The voice of Doctor Who himself, Matt Smith, does just that bringing the imagery from the "fly Virgin Trains" outdoor campaign to life on air.
9. RNIB (creative by Arthur with media by MediaVest)
Save your sight, spot on the signs. A simple but direct strapline which neatly summarises the importance of the message the RNIB wanted to communicate to the over 50s. The use of a warm, friendly tone that appeals directly to that audience and neither alarms nor patronises it is central to this ad's success.
10. Green Flag (creative by CHI & Partners and media by MediaCom)
Radio ads often work best when they have that 'human touch' – an understanding of how the advertised brand helps make things easier for you rather than just take your money! Green Flag take a real life situation, add in a slice of humour and bring their message alive in a way that many listeners will empathise with.