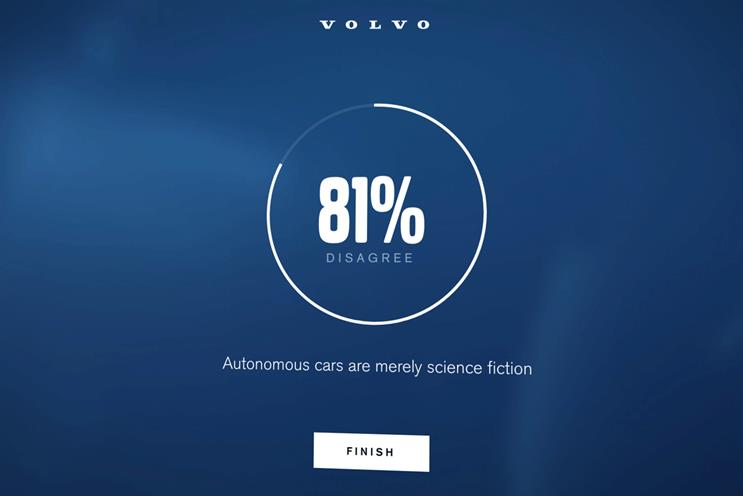 WINNER: Future of Driving for Volvo by AKQA
Volvo wanted to put people at the centre of conversation for the first time. As a way to start the true debate on autonomous cars, the Future of Driving campaign began with 40 thought-provoking statements that highlighted topics other carmakers had shied away from.
First presented through Volvo channels, then hijacked search terms, these events pointed to FutureOfDriving.com. Here, users were given 10 statements and asked to simply agree or disagree.
After each answer, real-time results showed where they stood in relation to society. A social listen and respond campaign enabled Volvo to connect with those already voicing their opinions.
Where people questioned other brand's visions of autonomous driving, we offered them a chance to join the debate.
Behind the scenes, a custom-built dashboard showed how perception towards topics varied between countries, and which responses were in-line with Volvo's vision of autonomous driving.