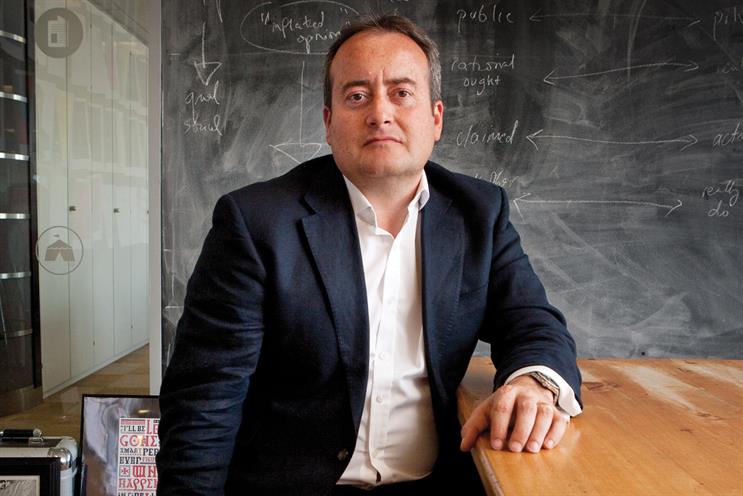 For someone as seasoned and well-known in the industry as Pedro Avery, he is surprisingly nervous about being interviewed by Campaign. It is not because Avery cares what his peers think, he insists. Indeed, there seems little to worry about on that front – and, right on cue, a well-wisher interrupts his flow to offer con­gratulations. Avery's cause for concern, he says, is that he wants to do right by his staff. After all, Arena has had a reputation for being a close-knit family.
Now the last of the agency's founders, Steve Booth, has stepped back, Avery has become the chief executive. The move is part of global changes bringing Arena and its sister agency Havas Media closer together. Booth surrendered his throne more quietly than Marc Mendoza, his counterpart at Havas Media. And well he might. After all, Avery says Booth has "delivered on his earn-out" following the 2007 sale to Havas and completed a "successful transition".
"Steve did a very good job in motivating us, helping us get the business across the line," Avery says. "He has been a great boss and also a very fun boss. He mixes work and play in a healthy way. Because we were an independent, we were a very commercially minded business. Every one of us could have left that business and run an agency the next day because he talked to us."
Unfortunately for Arena, some senior colleagues opted to go and do just that. The former strategy chief Dan Clays and chief operating officer Pippa Glucklich have become managing directors at OMD UK and Starcom respectively. Avery looks hurt at the suggestion that these departures might reflect Arena's limitations. Instead, he says it is a testament to Booth's mentoring abilities that three people who worked for him 15 months ago are now running agencies for themselves.
"We had a team that completely bought into the vision to sell and transition the business," he explains. "At the end of 2011, we'd achieved what we were going to achieve. If your ambition is to win the Champions League and you win it, what are you going to do next? You could win it again and again, but there were ambitious people in the business who quite rightly considered: 'What next?'"
But it is not just people who have left. Although Avery says the transition to Havas was achieved "without any client losses", the past year or so has not been so kind. Thomas Cook and Trinity Mirror have gone to Carat, while ESPN will no longer be a separate business this summer. After the Havas deal, Booth had ambitions for the agency to increase its billings fourfold. They have actually declined by £10 million to £120 million in the past three years.
However, the agency's income is said to have increased by more than 20 per cent during the period, while its contribution to the Havas coffers is believed to have increased by a greater margin. Moreover, three years after integrating the Quantum unit, more than 50 per cent of Arena's income comes from digital. Avery says: "Anyone can buy billings, but you can't buy profit. To make profit, you have to provide strong diversified services and sell them well to clients."
Whether it matters or not, Arena's billings are looking healthier. Last week, the agency won the consolidated £15 million European Betfair business, while Havas Media Group captured the flagship LG account (outside the US), to be serviced by Arena. The win raises some interesting questions about the relationship between Havas agencies.
While, in the past, Booth and Mendoza ran their respective agencies as largely separate fiefdoms, Havas Media and Arena will now move closer. As Avery explains it, Havas does not have two agency networks any more. He compares the new structure to Volkswagen, with a "common spine" [Havas Media Group] and brands sitting on it [Arena and Havas Media]: "We have one network and two brands."
We'd achieved what we were going to achieve. If you win the Champions League, what do you do next?
As you might expect for a trader with 30 years' ex­perience, Avery has strong relationships with senior executives across media. Fru Hazlitt, ITV's managing director of commercial, online and interactive, calls him "a very canny operator" and credits him with helping make the agency front of mind when talking about new ideas and innovative thinking.
It is not unusual for those with a reputation for being a tough trader being overlooked for managerial positions (especially when their highest qualifications are two A levels), but Avery is an intelligent man. Yet sources suggest his short attention span can be exhausting. It might be this rather than his nerves that causes him to jump around subjects.
"We haven't talked about planning!" Avery says, quickly explaining plans for the new chief strategy officer. His eagerness to be liked and get all his points across is endearing. Moreover, it is good that not all chief executives are from the same mould.