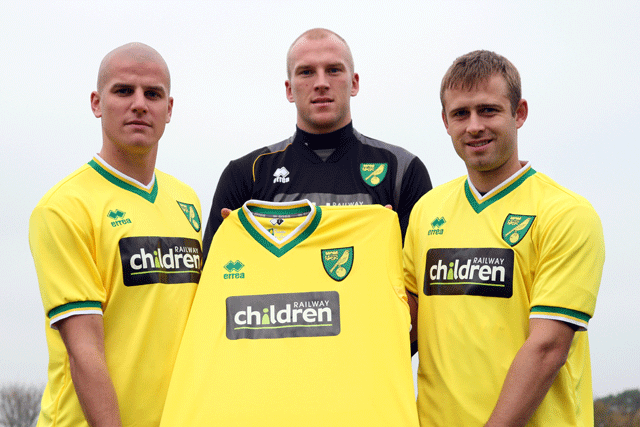 Aviva has been Norwich City Football Club's main club sponsor since 2008 and is handing over its shirt sponsorship to the charity, Railway Children, for this weekend's home clash against Arsenal.
It is the fourth year running that Aviva has given away its Norwich City sponsorship to charities. However, in previous years, the club was not in the Barclays Premier League.
This year's sponsorship will benefit from the game being televised live on Sky Sports, and strengthens the insurance giant's ties with the national Railway Children charity, which helps raise awareness about children who run away from home.
Aviva works with the Railway Children as part of a five-year global "street-to-school" programme to raise awareness and support for children living and working on the streets around the world.
Fundraising activity for the children's charity will take place at the stadium throughout the match day and the bespoke shirts will be placed into a post-match charity auction.
Railway Children ambassador and former 'X Factor' winner Alexandra Burke will attend the game to help raise the profile of the initiative.
Last year, Aviva teamed up with homeless charity The Big Issue to draw attention to the plight of children at risk on UK streets, via a one-off edition of the publication called The Little Issue.
This move marks a first for the Barclays Premier League.
In 2008, Aston Villa gave its shirt sponsorship up to children's charity, Acorns, for a season.
Follow Matthew Chapman on Twitter @mattchapmanuk