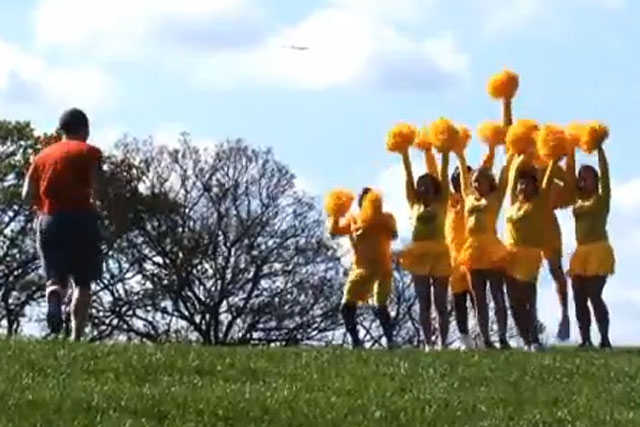 The "e-cheer" app, devised by TeamSpirit, encourages and reward individuals who take steps towards maintaining a healthy lifestyle, as part of Aviva's wider Healthy Cheer digital campaign.
The app has been launched by Aviva Health UK, the insurer's health arm.
Users are asked to submit their details and add a message to the app to send a personalised "e-cheer" video to their friends by email. Recipients have the option of sharing the video via Facebook and Twitter.
Aviva Health UK launched its Healthy Cheer campaign in May. It invited people to nominate their friends to receive a personalised message of encouragement from a team of Aviva cheerleaders. Videos of the cheers were posted on YouTube and Aviva's Facebook site.
Adam Beckett, director of sales and marketing at Aviva UK Health, said: "We understand the importance of leading a healthy lifestyle but recognise that sometimes it can be hard to keep our motivation up.
"We're encouraging the UK population to engage with each other to celebrate friends' efforts to look after their health and wellbeing. Often, a few words of encouragement are all it takes to help people reach their goals."
Aviva is currently looking for a UK marketing director following the recent departure of Gary Price, amid a shake up of its marketing department.