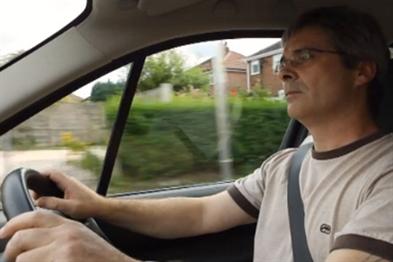 In October Aviva modified its sponsorship bumpers for 'Downton Abbey' after widespread media coverage claimed their serious tone did not sit with the Sunday night feel of the programme.

However, when Campaign revealed Aviva had decided to change them it emerged that broadcasting regulator Ofcom had launched an investigation into whether they contravened the Broadcasting Code.

The idents, based on a real story, showed what happened to a man called Gary when he could not work after a motorbike accident including his recovery and decision to train for a new career.

One of them showed Gary looking at a piece of paper and saying: "I think I'm still covered if I do that course!" followed by the line: "Aviva Income Protection Sponsors Drama Premieres. Reconstruction. Inspired by actual events."

Under European Union legislation there is a limit to the amount of advertising a broadcaster can transmit and as such sponsorship credits are treated as part of editorial time and so cannot contain advertising messages.

Rule 9.22(a) of the Broadcasting Code says sponsorship credits must not contain advertising messages or calls to action and that credits must not encourage the purchase or rental of the products or services of the sponsor or a third party.
Ofcom ruled that even though "I'm still covered" could refer to a number of insurance operators it nevertheless promoted a specific benefit of the sponsor's product and so, therefore, amounted to an advertising message.

Aviva changed its idents, taking out reference to the piece of paper being Gary's insurance policy and changing the on-screen text to say just 'Aviva Sponsors Drama Premieres'.

Despite the changes, Ofcom found it was still clear the character was referring to an insurance policy that covered him during the training course and so was promoting its benefits and constituted an advertising message.