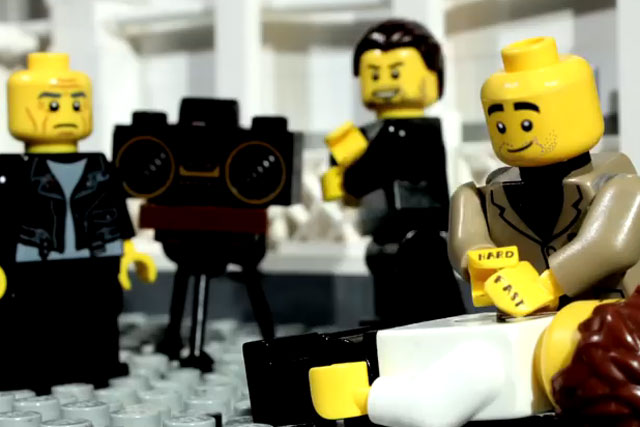 Omnicom's PHD picked up four golds at the Media Week Awards for Media Idea Launch, Media Idea (medium spend), Large Collaboration and Media Creativity.
The world's first all-Lego commercial break, created in partnership with Drum, aired on ITV on 9 February. It featured remade ads by the British Heart Foundation, Confused.com, BT and Premier Inn, as well as a trailer for the Lego movie itself.
However, speaking on the night, David Wilding, the former head of planning at PHD now planning director of Twitter UK, said: "The idea was only part of it – then it was a case of nurturing the idea, protecting it and not letting it die, and it died about four times during the process.
"It was an incredibly complicated thing to do, to get a number of other brands to commit to recreating their ads in Lego and to pay for the media space around it and then to produce…
"There were times when we thought logistically it was just too hard, but the spirit that kept it going throughout the whole thing was that it is hilarious and will be amazingly effective… it genuinely was the team dynamic of getting it over the line."
In addition to the four Media Week Awards last week, the Lego ad break to promote the Lego Movie also picked up three awards at the Cannes Lions Festival – two golds for Use of Branded Content & Sponsorship and Publications & Media, and bronze in the Branded Content and Entertainment category.

Alex Lewis, vice president and marketing director of Warner Bros, said: "We knew from the beginning it was a great idea."

"We were working right up to the last minute and still didn't know if it was going to happen… The Lego movie has been a phenomenal success and is still the biggest movie of the year."