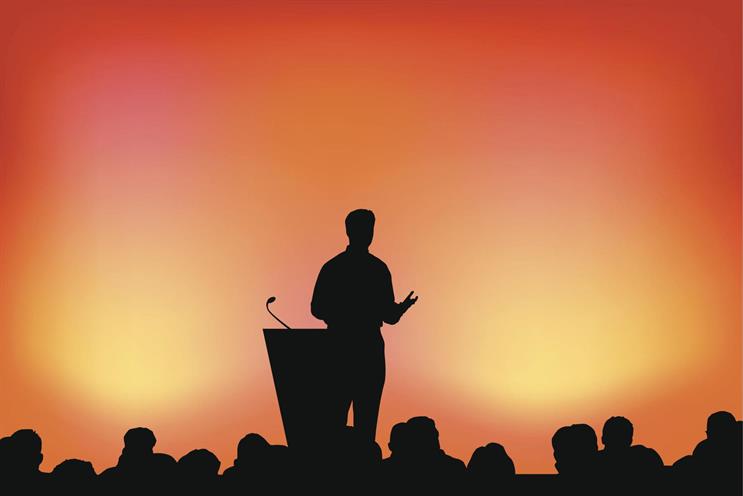 "If you had the floor at Cannes, what industry-changing idea would you share?"
Campaign US posed that question last week as the centerpiece of a contest that will send one respondent to June's Cannes Lions 2015. In this roundtable from Campaign UK, industry leaders discuss the relevance of awards shows today.
Awards chief
Tim Lindsay, chief executive, D&AD
"All awards organizers are trying to keep pace with the changing nature of creativity – and not always successfully. But it's equally true that we all have businesses to run – even though all D&AD's profits are ploughed back into the industry – and that, like agencies, we can't just adapt overnight. Although we have to be conservative and cautious, we constantly evaluate our categories – adding new ones, amalgamating or scrapping others. And we have staff to help people find the right category for their work. There will always be an appropriate category for them, whatever their specialism."
Creative chief
Caitlin Ryan, group executive creative director, Karmarama
"In defining their own brands, the awards shows are defining what creativity is. And because awards shows are also businesses, there's always a good reason to add another category. Once upon a time, you knew what particular awards stood for. Now it has become something of an expensive lottery for agencies. The result is that big networks and big campaigns will always have the advantage over small startups and that the most creative work won't necessarily win. But we have to be pragmatic and, as awards shows better define themselves, so agencies will be better able to decide which ones they enter."
Creative chief
Gerry Moira, chairman and director of creativity, Havas Worldwide London
"You could argue that the awards system needs to proliferate to accommodate the changing facets of creativity. Or, conversely, that there's a need to retrench and rethink. The trouble is the first argument will always prevail. Agencies are now locked in an arms race called The Gunn Report, where league-winning performances are used to convince clients to award business. Also, award-winning campaigns have always had their unsung heroes, from the planners who planned them to the account people who sold them. And, with so many more specialists involved in the creative process, that's always going to be the case."
Creative chief
Tim Mellors, creative partner, Pointblank; former worldwide creative director, Grey Group
"It's very difficult to know how much awards are an accurate yardstick of creativity because who can say where creativity starts and where it ends? I certainly don't know. But I don't think it's wrong for awards shows to introduce new categories such as healthcare – where some good work is taking place, much of it under very difficult strictures. What's more, creative specialists can so easily be overlooked. Such things as sound design have become so important while music production used to be taken for granted. As technology evolves, these specialists deserve to be recognized."