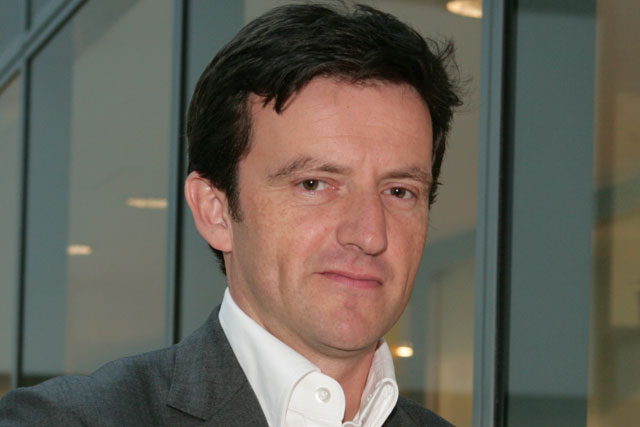 In a joint presentation with the BBH strategy director and head of social, Ben Shaw, Jones gave a personal account of the evolution of agencies and advertising from his time as a graduate trainee, through to the present.
He said: "Creative agencies have become a little bit isolated from the performance agenda over the last couple of decades and our belief is that we've got to do everything that we can to force them back together,."
In an engaging talk punctuated with samples of BBH work from both presenters' careers, Jones began by speaking of the fundamental importance of "relevance" and "difference" in marketing, which he said used to exist in equilibrium, but have been forced out of sync by the rise of more and more specialisms.
Jones said: "[After] the media specialism was born, media agencies did very well and did much more to drive growth [than creative] and so this notion was born that segmentation and specialism drove success in marketing services.
"So a little while later, when digital came along, it became a separate specialism, which in turn drove new growth. This had a profound impact in that it helped force apart the notion of creative brand marketing and performance marketing.
"Those two vital things – the input and the output – creativity and performance, became almost two separate agendas, leading to an imbalance between the forces of difference and relevance."
Taking up the narrative, Shaw, a fellow alumni of the BBH graduate trainee scheme, described how the sector has experienced increased segmentation and specialisation over the course of his career – to the detriment of the client.
Shaw said: "Digital should have been the glue that brought the worlds of media and creativity together, because at the very heart of it digital – just by interacting with it – has got the measurements and metrics that you can directly attribute performance to.
"But that varied landscape led to new specialisms and agencies, so that instead of having one consolidated point of view on what a brand should be doing with their marketing, clients now have agencies for social, search, analytics, CRM and performance and commerce, as well as media and digital and creative.
"So rather than living in this connected world where there's all this opportunity to tie everything together to try to really drive the performance, clients end up almost becoming man managers of agencies."
Shaw added that the concept of an integrated response from multiple agencies was a fallacy, because in reality, every agency was fighting for its own budget and its own point of view.
he said: "Clients have got a situation where they're trying to deliver something that is integrated, something that does perform but they end up with very siloed marketing. And that's the nature of the way the industry has evolved.
Shaw claimed mobile was "at the forefront" of this trend – so much so that "it seems to be trying to stake a claim as another vertical" rather than "trying to glue everything together".
The one area where this trend towards ever-increasing segmentation seems to have been reversed was in social, Shaw said, where clients were "either bringing social in-house or employing social agencies or any agency who can do not just the strategy, but the creative, production and media buying".
Jones said the sector was now starting to see "the beginnings of that reintegration of creativity and performance as I once saw it".
BBH recently added British Airways customer loyalty account to the creative business it already held, after forming a joint venture with the experienced direct executives Simon Hall and Warren Moore.
Jones said: "The way we visualise that is through a virtuous circle of: it's not just our job to create big ideas, it's our job also to do everything we can to optimise the performance and value of those ideas."
"What this means for us is we've got to do two things: we've got to broaden our capabilities and we've got to show our inclination to get involved in the other side as creative business – those things that drive the performance of our ideas – things like search, social, media, commerce, CRM and analytics."
Follow live coverage of Advertising Week Europe on LIVE@AdvertisingWeek