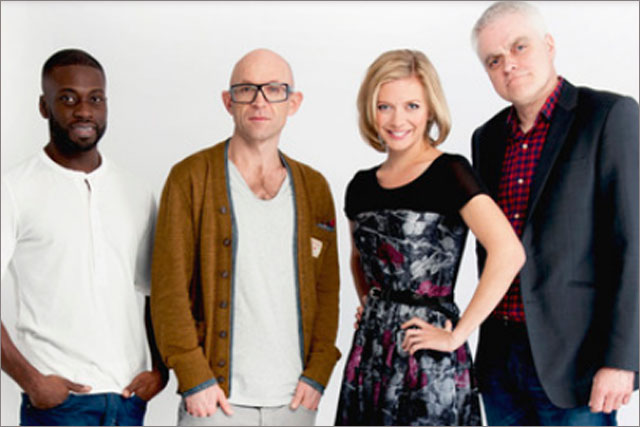 In a session moderated by Matthew Wright, the presenter of 'The Wright Stuff' on Channel 5, representatives of the broadcaster, brand and production company North One Television laid out their vision.
This involves Dixons Retail Group directly funding 'The Gadget Show' to promote the Currys PC World brand for the next three series – rather than the show being recommissioned on a series-by-series basis, as has been the case for the past ten years.
Neil Duncanson, the chief executive of North One Television, said that this long-range visibility enabled better planning, better quality content, more cost-effective shows, better talent management and better commercial activity.
He said: "We have a 'Gadget Show' in China now, we have a live show starting soon at the NEC, there's a book coming out and we have an app coming up – all of these things require long-range planning.
"Quality content is king – it's about quality ideas executed by quality people – we have a fantastic record in this country for producing very good television – this is just a very creative way of just skewing the market and I think Channel 5 have taken a real leap of faith on this and it's paying off for them."
Benjamin Kaye, the head of advertising at Dixons, added that the key for advertisers was to fund relevant content for their brand.
He said: "For me it's all about fit. We're working with a vehicle that gives us a real commercial upside, that has enhanced our brand and that gives us relevant content on our own platforms."
This content includes regular short reviews from 'The Gadget Show' presenters of the latest products available on the high street, exclusively for Dixons' digital channels.
The presenters also appeared in the Dixons Group's Christmas ad and the retailer will also feature at the upcoming live shows at the NEC and Earls Court.
Agostino Di Falco, the partnerships director at Channel 5, said: "We want to disrupt this market trend [of declining advertising revenues] for the long-term good of the business.
"Our commercial approach has been centred on a content strategy. We're integrating advertisers within content and generating fresh incremental funds for programmes directly via advertisers."
Di Falco added that he was not talking about advertiser funded programming (AFP), which is defined as content whose genesis generally comes from brands or agencies and said that may not fit with the broadcaster's content strategy.
Kane was also dismissive of AFP. "AFPs are generally something that a brand wants to do – the only problem with that is that customers don't necessarily want to watch them," he said.
"The great thing about 'The Gadget Show' is it's a well-performing programme – lots of people are watching it and it fits with our commercial requirements.
"We've got brand awareness coming out of our ears, but we do occasionally have certain creditability issues, so for us it was about rubbing up against a really credible brand."
Also speaking as part of the session was Nick Bampton, Channel 5's commercial sales director. He said: "The market has become one-dimensional and I think if we do more working in this way it could be really interesting.
"A lot of people coming into the industry think the only way to go is to go and work in digital. I think there's a fantastic future in broadcasting and TV and what we need is real creativity, not just in what goes in the output, but in how we do deals."
Jason Bradbury, Ortis Deley, Rachel Riley and Jon Bentley currently present 'The Gadget Show', the next episode of which is on this evening at 7pm.
Follow live coverage of Advertising Week Europe on LIVE@AdvertisingWeek