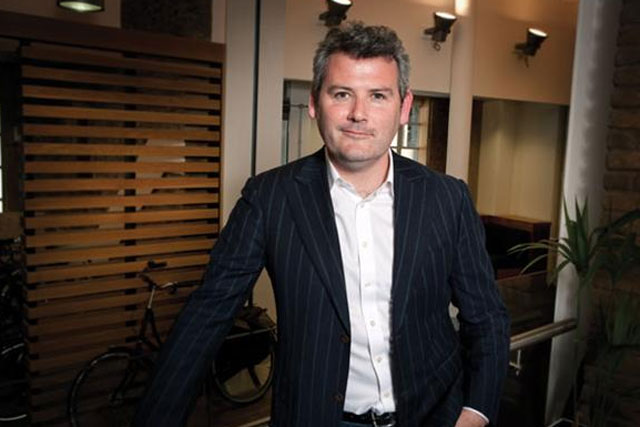 Speaking this morning at Advertising Week Europe, D'Arcy said brands need to re-evaluate how they define a "great" piece of marketing in "a personal universe".
He said: "The platforms are not actually that interesting, the people are super interesting. We are moving to a world where there is less marketing at people and a lot more marketing for people."
D'Arcy argues the increased quality of content has been driven by personalisation and the need not to produce creative that pleases everybody and highlights the old TV show 'The Love Boat' as an example.
He said: "With 'The Love Boat' it had to be good enough for everyone. The truth is when you look at those shows now they weren't very good but they were good enough for everyone at the time."
Facebook has over one billion users and with this comes a great deal of data that it admits can be a distraction to brands.
D'Arcy said: "Data is only as useful as the ideas it inspires and the actions it enables. Unless it fundamentally shifts what we build and how we build it it's just numbers and if anything it is just an annoyance."
Another pitfall facing brands is the tendency of marketers and agencies to get carried away with their own ideas, according to D'Arcy.
He said: "We need to create thoughtful creativity with actual scale. I see it falling down a lot when we get so enamoured with our own idea we get convinced people we are targeting are going to do what we want to do."
D'Arcy has labelled the idea that consumers are going to make a video and upload it themselves or download an app just because a brand tells them to "the land of mythical thinking".
Research from Ogilvy has shown organic reach of posts is steadily dropping and this has led Marshall Manson, the managing director of Social@Ogilvy, to predict that eventually organic reach will eventually hit zero.
Despite the decline in organic reach meaning even the most creative content requires media spend behind it, D'Arcy says that Facebook still values creativity.
D'Arcy said: "Why does Facebook even care about creativity? Because we deeply believe advertising, marketing and connecting with people are an integral part of Facebook. We believed this 10 years ago even before we had ads in the News Feed."
Follow live coverage of Advertising Week Europe on LIVE@AdvertisingWeek