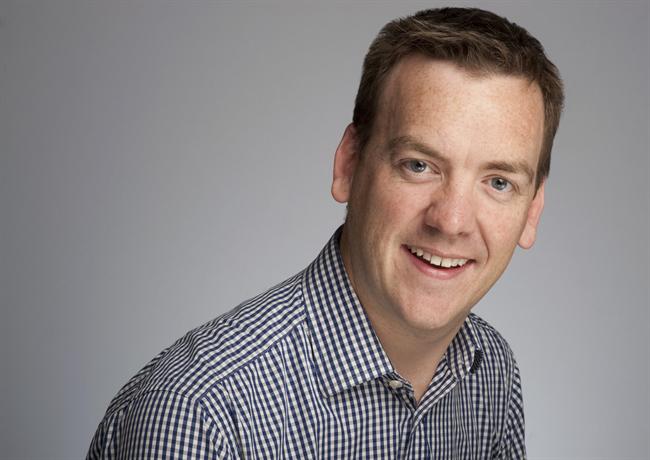 The session, entitled 'The Future of Marketing' and hosted by The Marketing Society, took place at Advertising Week Europe 2014 this afternoon.
Speakers included Mark Given, Sainsbury's head of brand communications, Hiscox global brand director Annabel Venner, Expedia EMEA senior marketing director Andrew Warner and Marketing's editor Claire Beale, with each reflecting on the impact of technology on the profession
Given claimed that the rise of mobile and social media has created "expectations" among consumers that brands must deliver "real-time" communications "day-in, day-out".
He added: "Our business moves so fast. About 70% of decisions we take are data-less. The mindset we've tried to adopt is you're a publisher, not a brand marketer. That always-on attitude helps you to take those decisions."
John Allert, McLaren brand director, said that marketers must learn to cope with the extreme pace of change, rather than allowing new technologies to "lead the narrative". He said: "If you're led too much by technology, people will resent the experience. You need to learn not to go too fast."
Warner told the audience that marketers must use data to "empower" brave decisions, rather than allowing it to dictate their thoughts.
He said: "One of the hardest things is to prove that strong creative ideas are effective. If you structure your data in a way that you can try stuff out, you can start to build interesting business cases and prove that your creative is working. You just have to choose your currency well."
Allert had similarly cautious words concerning data. He said: "Big data is a dangerous sea. To look at it and try to make sense of it can be like trying to boil the ocean. Use it to try to anticipate things before they come to you, for trends in the future. Data alone won't build you a good brand; it's the people behind it."
Given added: "I've heard lots of people say data is the new oil. Oil is inherently useless, it needs processing, so it's a useful analogy."
Follow live coverage of Advertising Week Europe on LIVE@AdvertisingWeek