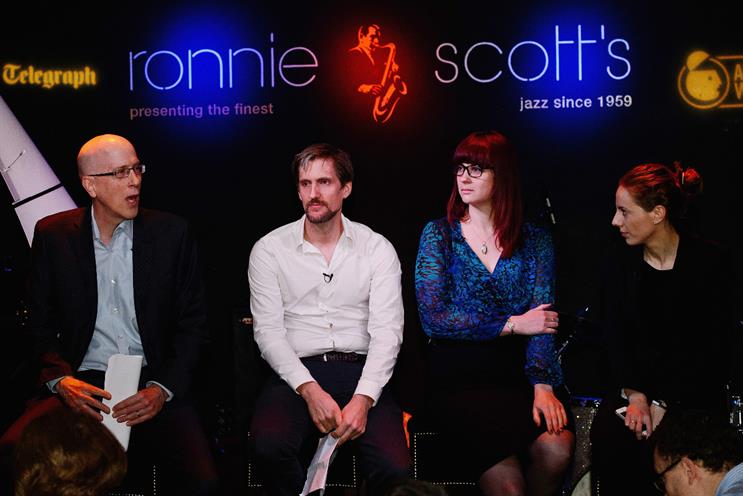 Speaking at an Advertising Week Europe event today, the Telegraph's new digital and editorial leader talked about moving the media group well beyond its newspaper heritage.
Seiken, who joined TMG in October and presided over the exit of the Daily Telegraph editor Tony Gallagher in January, said: "I was brought in really to take us to the next level, beyond the confines of newspapers, beyond the confines of Fleet Street, into a digital native news and entertainment and informaton organisation.
"That's our focus. We're proud of our heritage as a newspaper but we really are no longer just a newspaper. We've moved beyond Fleet Street and are aiming to be a digital native organisation."
Commenting on unofficial record online unique browsers for the Telegraph.co.uk in March, Seiken said: "The main challenge across the digital space in this very attention deficit disorder that we live in, is how do we engage an audience and keep that audience coming back to our content for more."
Editorial vision is important, but so is data
In what will be viewed as the first official indication about why acclaimed editor Gallagher left TMG so suddenly at the start of 2014, Seiken went on to attack the notion of the "imperial editor" in today's landscape.
He said: "Our guiding principle is to put the customer first. That may sound a little cliched, or hackneyed, but... we've traditionally had a culture in newspapers of the imperial editor; who defines what the audience, the customer wants, and acts on that - through their vision.
"The vision is very important, but what's more important these days, or just as important, is data and information. Knowing your cutsomer. Making sure the customer has a voice in the coverage. We're very much focused on more data, more information about the customer, using that to serve the customer."
Telegraph to become more entertaining and personable
Prior to joining the Telegrah Media Group as editor in chief and chief content officer in October 2013, Seiken worked for six years at America's version of the BBC, the Public Broadcasting Service.
Before that he was London-based vice-president of AOL Europe and editor-in-chief of the Washington Post website.
Mapping out his vision for the Telegraph going forward, Seiken said: "We will always do news, but we will be doing more entertainment and more "me" stories - stories that help our audience and their families navigate through this increasingly complex world. So, rather than just doing a story about the budget, we will dissect what the budget means for various personas in our audience."
A different moment in history
Seiken becomes the latest newspaper leader to attack the legacy powerbase of editors in the publishing world. It follows News Corp chief executive, Robert Thomson, condemning Washington Post journalists at the advertising event on Monday, for acting like "high priests" and failing to embrace the digital transition.
In conversaton with WPP chief executive Martin Sorrell, Thomson said "a newsroom full of individuals who think they have a role as high priests" at the group's Washington Post was a sign they "haven't understood that we are in a different moment in history".
He added: "That doesn't mean a lack of integrity, it means understanding the opportunity to touch people in different ways [on digital platforms], it means a change in work practice... If you think your role is sacred, how can you undermine your sacredness other than by doing something different?"
In a session designed to position the Telegraph as a forward-thinking innovative brand today, Seiken was joined by Telegraph photographer, Lewis Whyld, who has been bulding his own drones to push into new, unexplored territory for video aerial shots.
Hailed as a "hugely versatile storytelling tool" of the future, Whyld said the new technology, which allows for full panoramic shots from the air over vast distances, has the ability to "grab you by the eyeballs" and create the next wave of "dynamic journalism".
He used the camera drones when reporting on the aftermath of the deadly earthquake in the Philippines last year. He demonstrated how the machines were able to reach places not accessible on foot, and not only provide dynamic images for the media group, but also information that could be passed on to the authorities and rescue workers.
Whyld noted: "This is the antithesis of those click-baiting headlines... we should strive to produce amazing, compelling content on the important issues of our time."
On stage with Seiken and Whyld today was the Telegraph's new digital director of content, Kate Day, and Twitter UK's news editor, Joanna Geary.