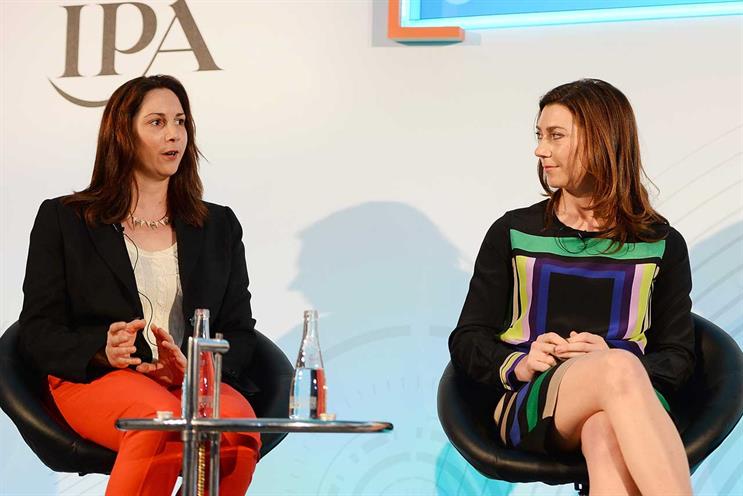 At a session at Advertising Week Europe, L'Oréal's media manager, Gayle Noah, the Maxus chief executive, Lindsay Pattison, and ID Comms founding partner David Indo gave an end-to-end account of the process.
Campaign's head of media, Arif Durrani, moderated a panel discussion that shed light on last year's review of L'Oréal's £135 million media business and repeatedly came back to the transparent approach to the review.
The transparent approach was evident from the outset, when the initial nine agencies involved in the review were all briefed simultaneously on the process – something Noah said she would "definitely do again".
Noah said: "We gave everyone the same information on the same day and everyone heard the responses from the general manager who was doing the briefing so it was completely transparent there were no advantages for any agencies."
Indo said that while this approach was "a potential minefield" there were clear advantages to the client and to the agencies.
He said: "The agencies get to be exposed to the client, while the client has the opportunity to share very clearly what their vision for the review is. Most importantly they get the opportunity to inspire the marketplace – to inspire the agencies on their brief."
Pattison welcomed the "level playing field" this generated but added that it was a challenging environment for ID Comms to manage.
She said; "No meeting is just a meeting – it's never just a Q&A it's always a chance to show off and managing the amount of show offs in a room is probably quite tricky."
This transparent approach extended – crucially – to pricing and remuneration, both of which Noah said were brought in "very early on" to allow the agencies to focus on "strategy and not finance".
Indo added that ID Comms separated planning and buying and that the approach the client wanted was detailed in the brief document "so there are not surprises".
Pattison said: "That isn't always the case. Quite often – especially on international pitches – it all comes down eventually to pricing.
"When you've all spent your evenings and weekends for three months putting your heart and soul into winning a piece of business and it all comes down to someone else is 5p cheaper it's really depressing – that's why Maxus tends to pitch for locally-driven business rather than network business."
One of the aims of the review, from L'Oréal's perspective, was to change its way of working and to change its "L'OreHell" reputation – a point that was articulated both in the brief and in Maxus' pitch.
Noah said: "We were aware of the reputation but that's why we created the manual and the process that we did to try to change that perception.
"We are such a fast-moving company – we innovate so much, we want the best plans, which means we're not fixed, so things can change on a last-minute basis if we think it improves it and that has a knock-on effect to agencies.
Maxus eventually won the business after a three-way pitch that involved PHD as well as the incumbent, ZenithOptimedia.
Pattison added: "So it is about planning better from the outset and making sure that agencies know it's not picking faults it's very much about trying to create the best work possible.
"L'Oréal acknowledged themselves that they want to change, they didn't want to have 1,700 plans each with 50 changes because that's just not tenable it means you feel people aren't spending the right amount of time on the actual work.
"We made a point in our pitch document of talking about an ambition for the account, which was for L'Oréal to be the most coveted account in the agency for people to work on."
Follow live coverage of Advertising Week Europe on LIVE@AdvertisingWeek