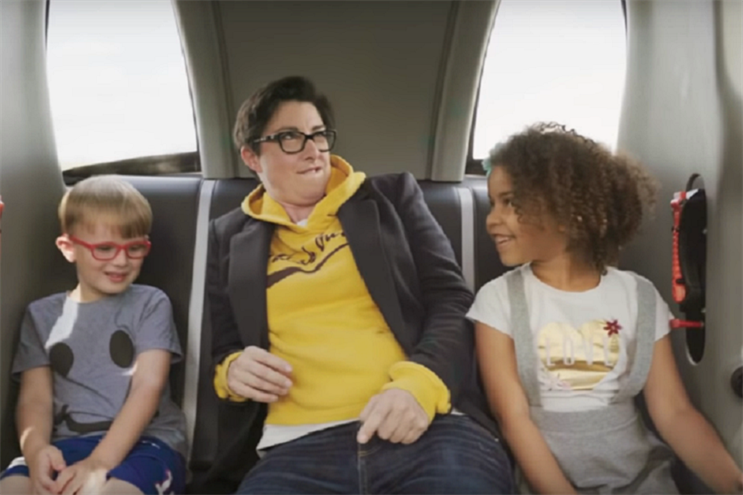 Axa is launching a series of documentaries fronted by comedian Sue Perkins as part of a new branded content campaign across Sky and News UK platforms.
The insurance company is keen to highlight its role in developing new technology, such as its research in driverless cars and support for healthcare technology innovators. It follows last year's new brand strategy to show how "restless" Axa is about making people's lives better now and in the future.
Axa has tasked Sky Media and News UK's Bridge Studio to produce a range of short and longer-form executions across TV, print and radio. Havas Media brokered the deal and Recipe produced the videos.
Sky will produce three short documentaries featuring former Great British Bake Off presenter Perkins. The first, which explores the impact of driverless cars, launches today and will be followed by a second in January that highlights projects supported by the Axa research fund. A final film will be released in April to promote the brand's Health Tech & You Awards recognising "health innovators".
TV ads promoting the documentaries will run across Sky channels and encourage viewers to watch via the red button, with more targeted executions running across AdSmart.
From News UK, The Sunday Times Magazine will publish four long-form features later this month and in November, while talkRADIO will feature the Axa brand on Eamonn Holmes' drivetime show throughout October, November and January.
The new work marks a shift from the 2015 brand platform created by Kitcatt Nohr that focused on personal stories from "real people", with ads running across above-the-line channels.
Karen Robson, head of marketing communications at Axa UK, said: "The work we do at Axa is about much more than insurance, and our role in the development of driverless cars, our work with researchers across the world and our support of health technology innovators underlines this. We want to discuss our efforts in the public forum and this partnership allows us to do just that."
News UK bought Wireless Group, owner of talkRADIO, talkSPORT and the relaunched Virgin Radio brand, in 2016.