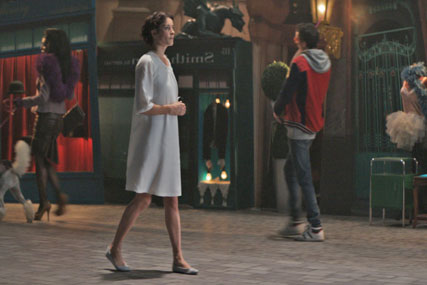 The three-month campaign will run across TV, online, and mobile, kicking off on 3 October, and will also look to market the company's claim that it offers lower costs than its rivals.
The ad features a woman in her mid-thirties called Suzie, who is "stuck" on a never-ending road, which acts as a moving treadmill as she struggles to reach a medical centre.
The 40-second TV spot aims to show how private medical cover, in particular AXA PPP healthcare's six-week option, provides a cost-effective way of enabling people to secure the medical care they need.
Cheryl Toner, group marketing and communication director of AXA UK, said: "At a time when there is uncertainty over the capability of the NHS to meet increasing demands for its services, access to timely treatment is becoming a more important consideration.
"The new AXA PPP campaign highlights imaginatively the pressure that people can feel when trying to get the care that they need, while highlighting the affordability of AXA PPP's private healthcare cover."
MPG has handled media buying for the campaign.