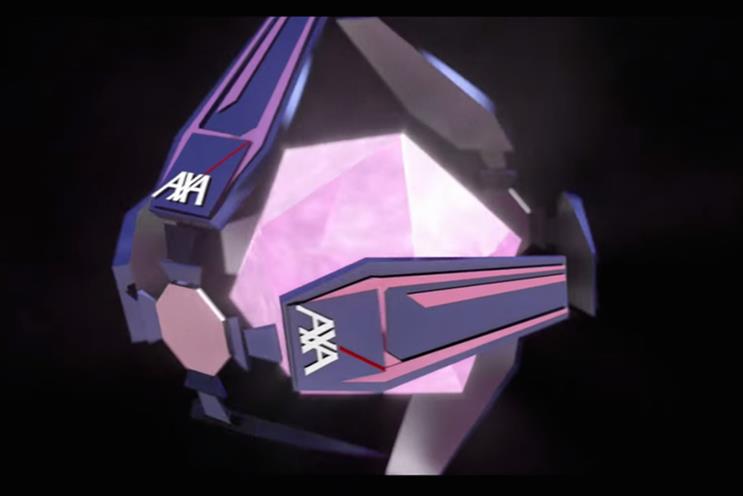 Unless you're one of the 12 million people who have downloaded Ingress, you may not know that for the past five months Axa has integrated its brand into the game, turning its retail locations into destinations and offering players free branded virtual shields.
Ingress is an augmented reality game for mobile, which asks players to join one of two sides, and then capture and defend territories around the world by visiting different locations.
The game uses smartphone location services to track where players are.
For the first time, Niantic has revealed the results of one of its brand partnerships. More than 600,000 players visited Axa agencies which generated three million in-game actions, five million-plus Axa Shields were used, over four million players were exposed to the Axa brand promise, and brand reps were present at meet-ups which 55,000 players, cumulatively, attended.
Brand Republic spoke with Niantic founder John Hanke (and founder of Keyhole, which was acquired by Google and one of its products renamed Google Earth), who revealed the deal with Axa was charged on a cost-per-visit basis.
It's based "on a cost per click model," Hanke said, "but in our case instead of clicking on an ad it's visiting one of the locations."
In addition to Axa, Hanke said Niantic has partnered with Zipcar and Hint Water in the US, convenience store Lawson, mobile phone retailer SoftBank and MUFG Bank of Tokyo-Mitsubishi in Japan, and Shuh in the UK.
Potential partners, Hanke said, need to be consumer-facing and have a physical presence so they can become part of the "global gameboard".
Branded objects, such as the Axa Shield or the SoftBank Ultralink, embody a brand's proposition.
By making these objects powerful, Niantic can stimulate more visits to a retailer's locations where players stand a better chance of getting their hands on the branded object.

"The Axa shield is something that players talk about," Hanke explained. "They covet the Axa shield because it's the most powerful shield in the game, there are other shields that aren't as effective."
Hanke recognised that finding brands who can integrate naturally into the game may limit the number of partners, but he pointed to forthcoming games that will appeal to different demographics and open the door to possibilities with more brands.
And Hanke believes the industry is just scratching the surface of what can be achieved when digital experiences fluidly interact with real-life locations – giving a new spin to the clicks to bricks idea.
"There are a lot of creative things that you can do when you tap into location awareness on the phone," he said. "I feel like that it's a huge untapped opportunity."