B&Q "Build a life" by Uncommon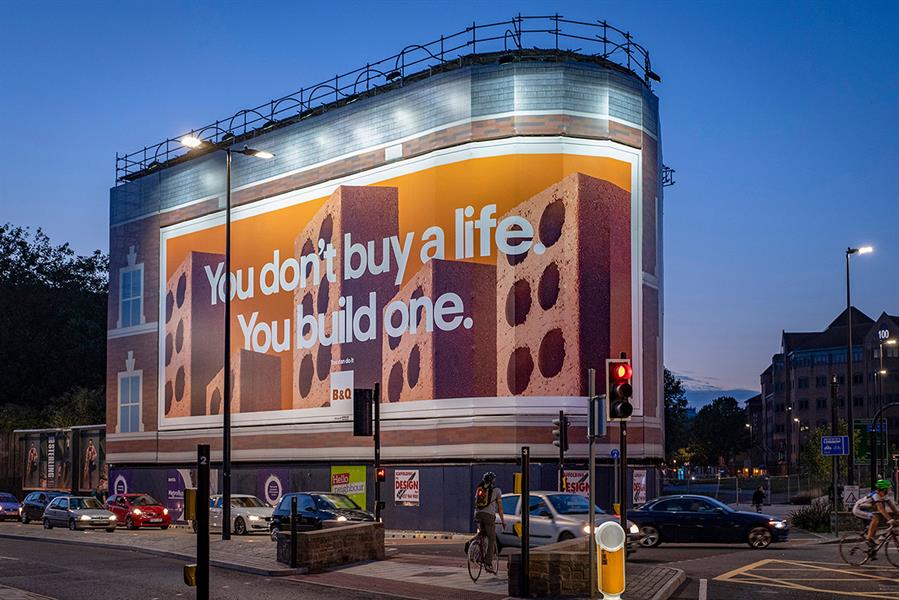 After introducing its "Build a life" campaign with a film earlier this month, B&Q celebrates this idea with bold outdoor ads running across the UK.
"Build a life" expresses the belief that anyone can change their home to make life better. The 17 outdoor executions marry imagery of DIY products with statements about everyday life moments and home improvement. The design features B&Q's familiar orange identity with a fresh, stripped-back style.
The ads include one which reads "Change", paired with an image of a single nail – prompting people to think about the power they have to improve their life with only a nail. Others depict nostalgic moments such as your first kiss. They will run in all major UK cities across six-, 48- and 96-sheet sites, with two bespoke banners in Glasgow and Bristol.
The work was created by Uncommon Creative Studio, with media planning and buying by Wavemaker.