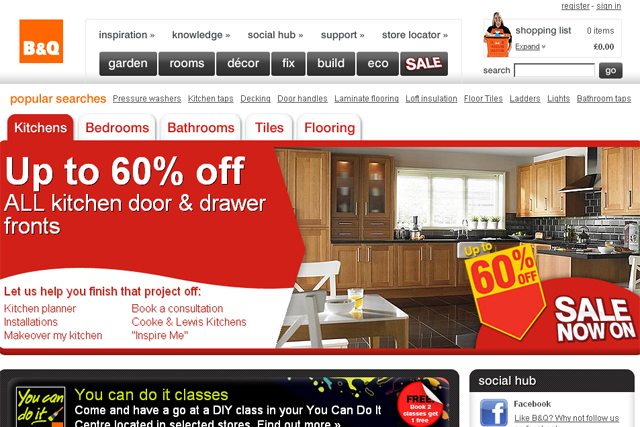 The Kingfisher-owned DIY retailer is looking for a digital agency to handle the redesign and build of its diy.com site.
As well as online shopping, its current site features DIY-related content, such as how-to guides in its "inspiration" and "knowledge" sections, blogs, and an online community in the "social hub", with links to its Facebook page and Twitter feed.
Last year, B&Q launched its "earliest-ever" January sale, ahead of the rise in VAT.
In September, B&Q appointed former Asda marketing director for communications, Katherine Paterson, as its new marketing director.