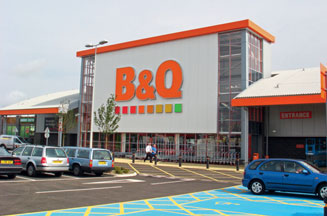 B&Q's like-for-like sales for the 13 weeks to 31 January fell by 5.9%, far better than the 9% decline that its company broker Deutsche Bank had predicted.
The DIY market has been severely affected by the slump in the property market. However, B&Q reported a slight rise in sales in big-ticket items, such as kitchens and bathrooms, which suggests that people have started to refurbish their homes having accepted that they will not be moving house any time soon.
Last month, B&Q announced that it was reviewing its £40m ad account, held by JWT, in light of the 'extremely competitive market place'. The pitch, which follows the departure of marketing and customer proposition director Jo Kenrick in December, is being handled by the AAR; a decision is expected in the summer. In the interim, B&Q has appointed Rapier to work on a strategic project.