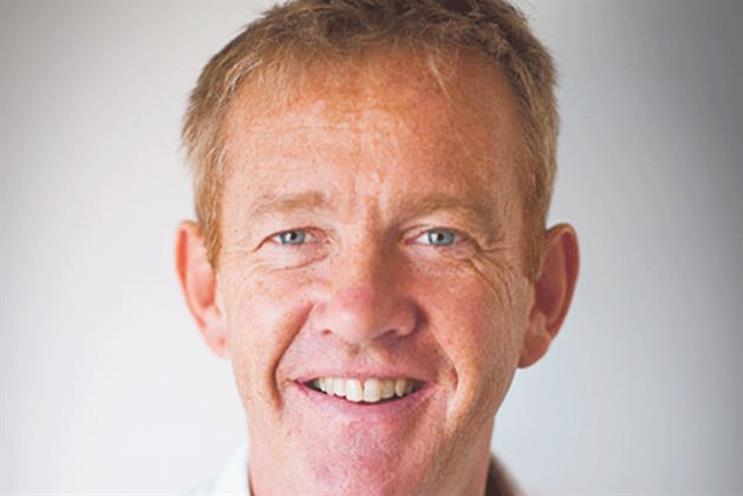 In June 2014, the business-to-business arm of OgilvyOne, Ogilvy Primary Contact, and Surrey-based agency dnx became OgilvyOne dnx.
Twelve months on, OgilvyOne dnx, the UK's largest globally networked B2B agency, has enjoyed sustained growth and won a host of prestigious clients including EY, Investors In People, Lectra and Regus.
The depth of the Ogilvy network is far deeper and more intricate than I had previously envisaged. It's not just the scale which is obvious to see, it's about reach to new and incremental skill sets that clients now need.
Joining forces with OgilvyOne has given us additional expertise that, as an independent agency, we did not have enough of. Cross-group collaboration within the Ogilvy network is ingrained in its culture and as part of a successful acquisition, you must plan to bring agency teams together, across cultures and processes.
Everything we do is always work in progress, meaning that you are continually learning and evolving as an agency and as a professional.
On a personal note, I have built more new working relationships in the past 12 months than over the previous five years.
The character of the agency has changed. Three years ago, employees bought into an independent creative shop with a vision where they could make a quick impact.
These same employees now buy into one of the largest creative agency networks in the world and see opportunity not only to make an impact, but to work with different disciplines, develop their careers and work with major clients.
One of the best aspects of our acquisition has to be the access to a large and robust network, to a myriad of data, content, social and tech specialists who are passionate about their craft. Also, the desire of global clients to work with us which they may not have done before the acquisition.
We've produced some great work over the past 12 months, a few campaign successes that spring to mind was the work we did for Axis, a network video surveillance solutions provider. Instead of going down a bland B2B advertising route, we decided to put a creative, more human focus on this B2B product. We created a direct campaign for Atos using thought leadership content to engage high-level executives of manufacturing companies. The campaign generated pipeline sales of over 200 times the original budget. Another memorable project involved creating 23 global websites in 13 languages for itelligence.
There is growing confidence in the B2B industry and with clients predicting that their marketing spend will increase over the next few years, the signs are looking good.
However, clients want agencies that "understand and are passionate about their space". B2B is no longer a sideshow, it's a skilled practice that requires genuine specialism, with different needs and requirements. WPP accurately predicted that B2B would be a growth sector and the acquisition by OgilvyOne UK showcases this.
Emerging B2B trends:
Marketing automation is a growing area because clients need to justify what they do and have a process for treating customers and prospects in a consistent way.
Integrated pitches are growing fast (AAR New Business Pulse 2014). In B2B it's no different; we are working across brand issues, awareness, lead generation, sales enablement, social, content and more.
The nature of search is changing, especially with the opportunities provided by social networks such as LinkedIn.
We have always talked in B2B about nurturing customers through a complex buying process, but now there are more and more technologies available to make that happen, such as marketing automation and analytics platforms.
Nearly half of B2B marketers worldwide expect their marketing budgets to increase this year, while just 17 per cent say they will decrease (ITSMA polling, February 2015)
In B2B, individual purchasing decisions can have a much higher value than in consumer markets, buying £1m of IT infrastructure or professional services is complex and often involves many people.
Therefore, we've always been strong at targeting valuable individuals on a one-to-one basis. However, one thing the B2B industry could learn from B2C, is how to shout louder about the creative talent and skill in our sector.
My vision for the agency is to continue working with ambitious clients and challenge the status quo, by creating exceptional work that helps our clients achieve their potential. Currently, we employ 150 people and have ambitions to grow internationally.
We also have access to resources in the USA, Asia Pacific and Europe, Africa and the Middle East, through the Ogilvy & Mather Group network. We'll continue to develop our series of round-table events, where we discuss issues in B2B, such as the role of emotion in rational decision making; the role of creative when automation becomes more prevalent and the concept of 24/7 newsroom style content in B2B.
To date, we have openly discussed and challenged pre-conceived thinking with more than 20 CMO level leaders.
The advice I was given when I first started out in business, was that a single minded proposition is singularly your most important asset.
Years later and that is still what is driving us. We don't try to target every market; B2B is all we do and it is what we want to be known for.
Drew Nicholson is the chief executive of OgilvyOne dnx