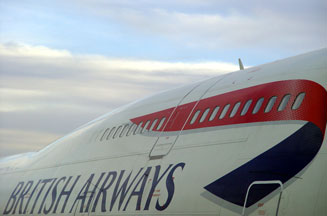 The scheme, set out in BA's internal newspaper, BA News, is one of two options set out by the company's management to help the carrier during the recession. Employees are being asked to volunteer for between one to four weeks of unpaid leave over a 12 month period, or to work for free for up to four weeks over the same time period.
'I am looking for every single part of the company to take part in some way in this cash-effective way of helping the company's survival plan. It really counts,' said BA chief executive Willie Walsh in the BA News article.
A BA spokesman confirmed that the airline's marketing team have been asked to volunteer for the schemes, although he would not confirm how many have taken up the proposal. Over 1,000 employees across the company have volunteered to date.
Last year, 450 of BA's senior management took voluntary redundancy, including former head of marketing communications Katherine Whitton.