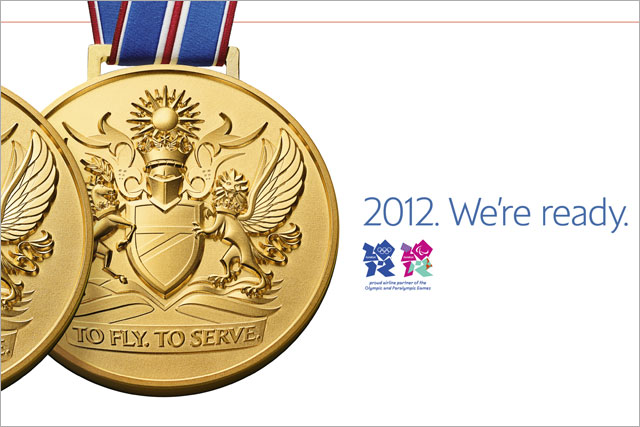 The ad will be released on Thursday (9 February). It features a girl's British bag racing luggage from other nations to the arrivals hall.
BA staff including baggage handlers, customer service agents and cabin crew, are all featured in the spot, which ends with the line, "2012. We're ready. To fly. To serve".
It will make its TV debut during 'Coronation Street on ITV1, but will premiere online on BA's Facebook page at 11am, followed an hour later on its Google+ page.
BA is stepping up its awareness of its London 2012 tier-one sponsorship with the TV, print, outdoor and online campaign by BBH, four years after it struck the £50m deal, and with just under 170 days to go until the Games start.
In addition to focusing on the Games, the campaign feeds into BA's recently introduced 'To Fly. To Serve' positioning.
The print ads reveal that in 2012, BA cabin crew will serve three Olympic-size swimming pools' worth of tea, BA engineers will fit enough cable on board to lap an Olympic track 80 times, and the airline will welcome onboard enough customers to fill 400 London Olympic Stadiums.
Follow Daniel Farey-Jones on Twitter @danfareyjones