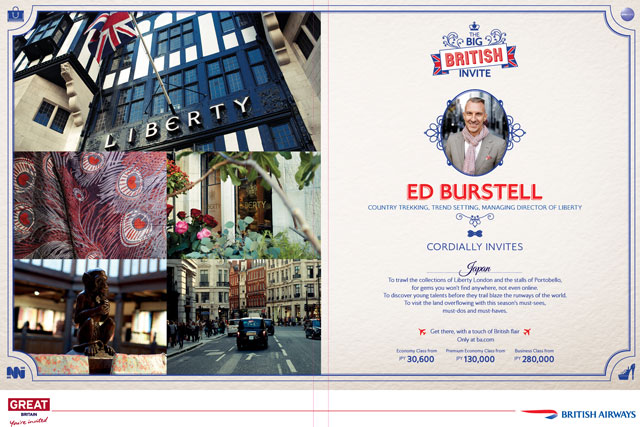 In 2011, 4.6 million visitors from these countries spent £3.9bn in the UK, according to VisitBritain. The digital and print campaign is called 'The Big British Invite' and features real members of the British public inviting consumers across the globe to visit the UK.
Two executions feature the chief yeoman warder of the Tower of London and the director of the Loch Ness project, while the work advertises special fares from British Airways on flights to the UK.
A second phase of the campaign will launch in the New Year with marketing targeted by people's interests, from sport to shopping, culture, countryside and heritage.
The work feeds into VisitBritain's overall "You're invited" activity, which has been running since 2010 in a variety of executions, seen most recently across the body's global cinema ad celebrating 50 years of James Bond.
Sandie Dawe, VisitBritain chief executive, said: "This summer, billions of people all around the world watched Britain stage an amazing party, now it's their chance to experience it for themselves.
"The friendly welcome that they saw on their TV screens is here to stay, and as well as taking in the delights of London, Britain offers visitors three whole countries to explore on one spectacular island."
Follow @loullamae_es