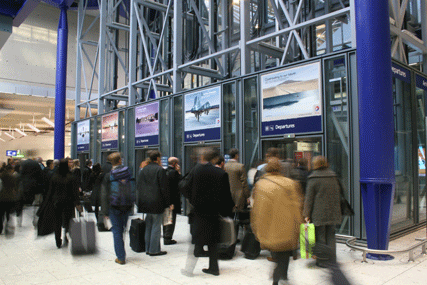 As revealed in Campaign (15 April), the incumbent JCDecaux has secured the ad contract for Heathrow Airport and the Heathrow Express, Glasgow Airport, Edinburgh Airport and Aberdeen Airport.

The Australian-based outdoor media owner Eye has been confirmed as the winning bidder for the London Stansted contract and regional airport media owner Airport Partners has landed Southampton.

John Holland Kaye, commercial director at BAA, said: "The tender attracted significant interest from a broad range of global and UK-based agencies. We are committed to improving our passenger experience and look forward to an enhanced and more innovative level of media across BAA."

Brandspace has secured the promotional and experiential for London Heathrow and London Stansted, JCDecaux will handle the promotional and experiential activity at the Scottish airports and Airport Partners will handle the promotional and experiential activity in Southampton.

BAA and JCDecaux terminated their eight airport contract by mutual consent in July 2009 after the Competition Commission ruled that BAA had to dispose of London Gatwick and London Stansted, as well either its Glasgow or Edinburgh airport.

London Gatwick was sold to the owners of London City Airport in October and its media tender has been handled separately. Eye is the preferred bidder for the contract and a formal announcement will be made in due course.

After emerging as the preferred bidder in four of the seven contracts JCDecaux Airport parted company with its marketing director Richard Malton who was replaced by former Titan Outdoor marketing director Steve Cox this week.

On Wednesday (5 May) JCDecaux reported worldwide revenues of £487.2m during the first quarter of 2010, up 14.7% when compared with the £424.6m in Q1 2009.

While JCDecaux said the UK transport market, which includes airport media, recorded negative revenue growth, JCDecaux said its UK billboard revenues benefitted from a significant rebound in the first quarter of 2010.

In addition, JCDecaux said its UK street furniture division experienced a high single-digit organic revenue increase reflecting an improvement in the ad market and the purchase of the Titan point of sale assets.