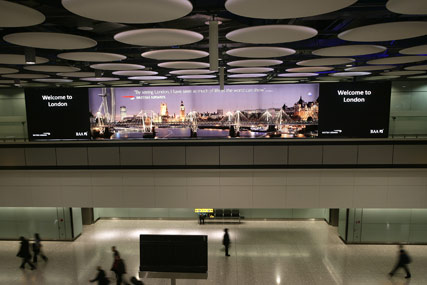 The incumbent, JCDecaux, has retained the contract for the London Heathrow airport and the train service Heathrow Express, alongside the BAA airports in Aberdeen, Edinburgh and Glasgow.
The Australian media owner Eye, which has the outdoor contracts for Belfast International Airport and Manchester Airport, has won the contract for London Stansted.
The regional airport specialist Airport Partners has secured the outdoor media contract for Southampton.
Following the sale of London Gatwick to the owner of London City Airport in October 2009, the Gatwick Airport tender was handled separately and will be decided on at a later date.