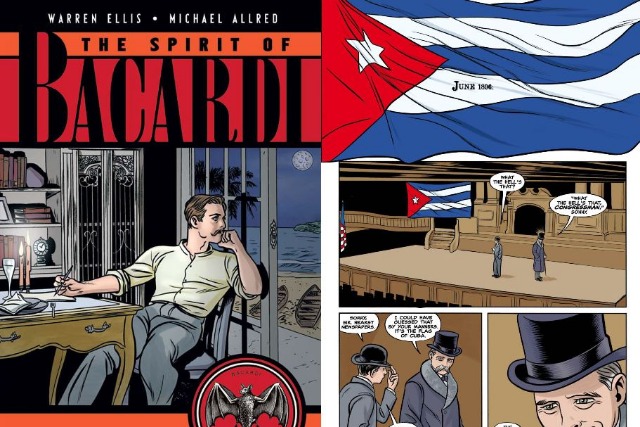 The pair teamed up with Bacardi to create 'The Spirit of Bacardi', a graphic novel which charts the escapades of founder Emilio Bacardi's son, Facundo Bacardi Masso, who was repeatedly imprisoned and exiled for his campaign against Spanish colonial rule.
And the brand played a fundamental part in the creation of the novel – drops of Bacardi rum were even added to inks used by the artist when creating the illustrations.
"Authenticity is increasingly important to our consumers, especially millennials," said Bacardi CMO Andy Gibson. "While first and foremost we want the graphic novel to be entertaining, we are also saying something important about our brand; that we have the heritage to back up our attitude."
Brand: Bacardi
Client: Andy Gibson, chief marketing officer, Bacardi
Agency: Citizen
Creatives: Warren Ellis and Michael Allred