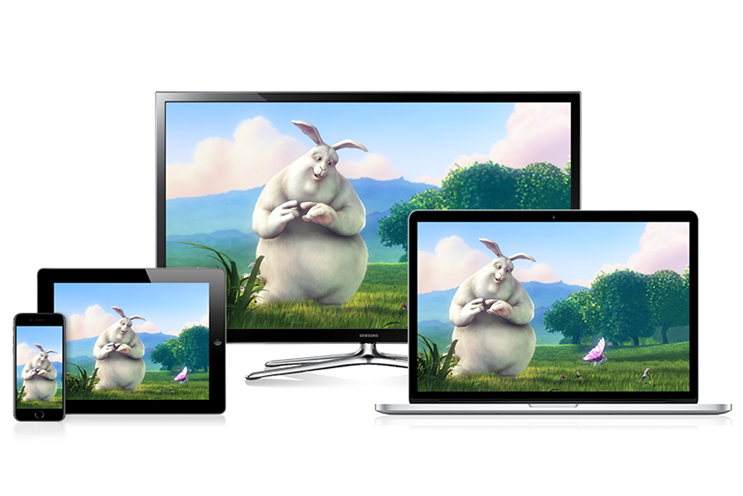 Earlier this year, the Financial Times reported that several big brands were pulling their YouTube advertising in response to the risk of creative appearing next to 'extremist or inappropriate content'. These included McDonald's, VW, Honda, Tesco, L'Oréal, O2, AT&T, Verizon, Marks & Spencer and Sainsbury's.
On top of this, YouTube is where a whole host of brands have their video channels. Many will decline advertising to avoid clashes with their own message – and don't need the income in any case. Others will avoid it as they lack the ability to control both advertisements and which other videos sit alongside their own.
Hosting brand videos on YouTube within your own website doesn't fully solve the issue either – as these don't always end with other brand-channel suggestions within the YouTube media player, so may entice the viewer away from the brand's world and could, once again, serve up inappropriate content.
There is also the challenge of being visible in a shared environment. YouTube is no different to Google search; it's a discovery tool for video. For any shared video platform (include Daily Motion, Vimeo, Facebook and Twitter video as well as YouTube), optimising video discovery is an art as refined as SEO. If your business depends on it, you must keep up to date with constant change.
Time for a YouTurn
Why depend on these platforms if you can achieve your goals and gain more control of your business or brand marketing activity by using these mediums to drive audience to an independent destination?
Ultimately YouTube is a business whose interests lie in making money for Alphabet not for channel X, brand Y or personality Z. You can't stop them applying their own algorithmic rules, taking substantial advertising revenue if you choose to use it and wrapping your carefully branded content with inappropriate suggestions if you don't carefully manage it.
Perhaps YouTube is better as a strategic stepping-stone to establishing an audience and business case for an independent OTT video channel approach.
Yes, YouTube video hosting is free and might offer ad income. But, as video hosting costs are a fraction of any marketing spend, should free hosting really be a higher objective than managing brand reputation and the opportunity to direct the consumer journey?
Through YouTube, a massive ready-made audience is available – but brand control is not
Many brands have already discovered the value of using content as entertainment: a soft sell, brand recognition and reinforcement. Through YouTube, a massive ready-made audience is available – but brand control is not. And content association is often beyond the control of the content owner even within their own YouTube channel.
Using social media and YouTube as a gateway rather than a destination makes sense, especially if you already have a significant audience on YouTube and social media. Use it as a teaser to drive audience to your own OTT video channel. In your own destination you can create more sophisticated content, a quality brand-owned environment for a series of co-ordinated marketing projects and campaigns. You can find a home for sponsored, community or charity activities, as well as positioning your brand as responsible and safe.
Own it, release it, mould it… make it YourTube
Taking back control can give you the ability to guide and shape the consumer journey, measuring it and learning from it. Having your own video channel presents opportunities for content exclusivity, first showings, long-form content (such as films), and a home for marketing journeys (think Mini adventures), as well as the opportunity to monetise on your terms (be that advertising, transactions or subscriptions) if that's your objective.
Taking back control does not need to be expensive, complex or time consuming. Using production software services would get your complete branded OTT streaming video service up and running in no time. If you have a significant customer base willing to come with you, the opportunity may exist to improve on your goals for using YouTube in the first place.
For many businesses who are relying on YouTube, or any shared and free platform there is always a hidden cost, in this case sacrificing control and taking risks with brand presence.
It doesn't have to be that way. It may not be long before we see major brands running their own video channel in the same way they depend on and would not live without their own website. It not only offers security and control, but also opens an exciting world of video creativity and innovation for agencies and brand marketers.
About the author
Joe Foster is the CEO of Easel TV. Easel TV provides content owners and brands with high quality complete OTT video channels on the world's leading consumer devices. Find out more here.