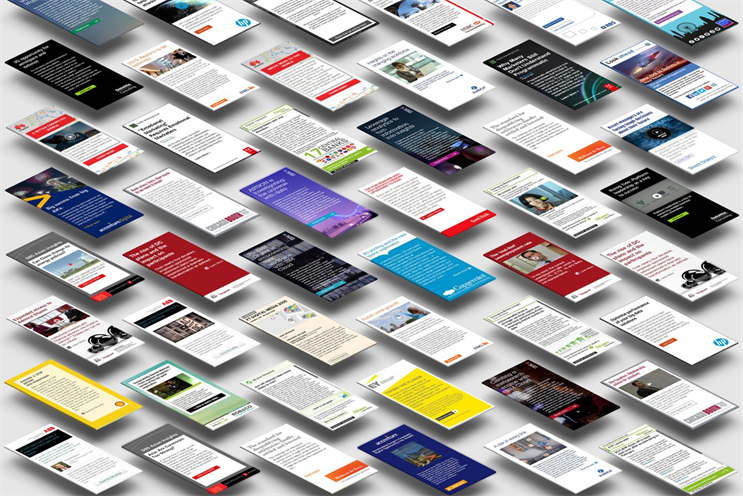 Enders Analysis estimated that Facebook and Google accounted for 89% of the industry's growth in 2016. While venture capitalist Mary Meeker recently reported that their combined revenue accounts for 85% of US internet advertising spend.
This seemingly unassailable prospect is daunting for most other players. Will Facebook and Google ever be caught?
Smartology is helping to fight back with its semantic contextual platform, SmartMatch.
SmartMatch uses machine learning and semantic profiling to match each item of an advertiser's branded content with relevant editorial articles on the same or closely-related topics.
What does that actually mean?
Readers get a relevant 'add on' because the branded content they see links to their immediate interests – rather than the standard approach that profiles via previous behaviour or first- and third-party data.
Advertisers see significantly increased returns. They know that the quality branded content they have invested in creating is in front of the right audience at a time when that audience is most receptive. Campaigns outperform digital engagement benchmarks across the board.
The benefits – from brands to publishers
The consistently high returns mean that publishers put a premium on their inventory and increase CPMs, whether direct or programmatic. The value of their rich editorial content maximises too because ad placement is done at page level.
Publishers working with Smartology can offer advertisers additional benefits, benefits that are becoming business-critical, not nice-to-haves. Here are three:
1. Whitelists are the watchword
Close inspection of agency programmatic reports reveal that brands appear on many sites that are irrelevant and inappropriate. At best budget is wasted; at worst it damages the brand. Premium advertisers need to offset hitting targets with ensuring strong brand association. Rather than relying on blacklists, Smartology's SmartMatch uses whitelists comprising premium international publisher sites only.
2. Brand protection built-in
Ad misplacement at page level is an increasing concern; even where ads are on the correct websites, the environment within those sites may be inappropriate. Smartology's semantic brand protection finally provides the industry with an answer to this critical challenge. It focuses on the quality, safety and relevancy of premium page level inventory. Less is more and every impression counts.
3. Cookie free data privacy protection
The rapidly-approaching GDPR compliance deadline (25 May 2018) will be a watershed moment for many marketers because they rely on storing data using third-party cookies to target audiences. Smartology focuses on context and content, matching editorial to branded content with a cookie-free method. In short, Smartology protects data privacy and increases brand engagement.
Heavyweight players dominate our industry but today's smart technology is increasingly changing the narrative.