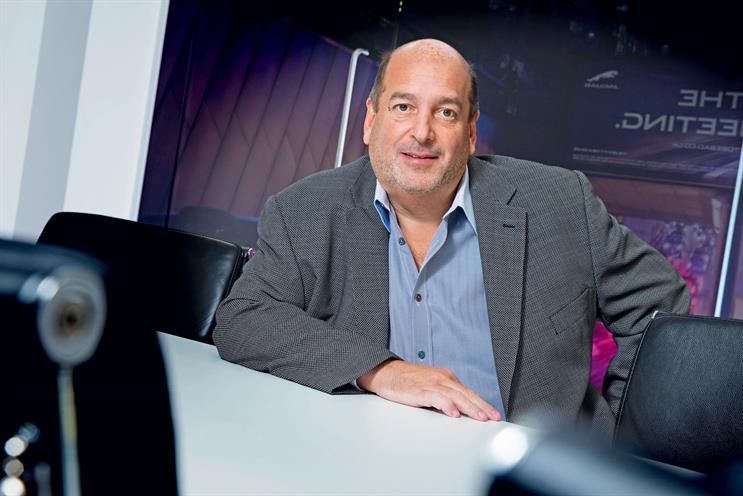 It was 1985 – a year more notable for the launch of Media Week than for being my first in the outdoor advertising industry as a rabid, fanatical and overly enthusiastic commission-only site finder. It was an exciting time for media.
The UK's fourth TV channel was three years old (could we cope with the choice?), Facebook's founder was coming up to his first birthday and the world wide web was a mere four years away.
In the world of billboards, we were on the cusp of unprecedented change. For the previous 150 years, the only "innovation" that had occurred in this market was the move from painted signs to paper-and-paste billboards.
The next 30 years would see the introduction, and subsequent obsolescence, of Trivisions, followed by backlights (a green light for luxury brands to advertise on billboards), scrolling backlights and, most recently, giant digital screens.
This is only the beginning
Following out-of-home's sedate progress over the previous one-and-a-half centuries (or 2,000 years, if we want to go back to its roots as the first advertising medium in Ancient Rome), this period of change has been remarkable.
The fact that we can now deliver messages quicker than press to an audience bigger than TV at a time when the audience is at their most receptive is truly revolutionary.
So, what of the next 30 years? Unbelievably, with the pace of change we are all experiencing, I think that when we look back at OOH in 2045, the advances that took place in Media Week's first three decades will seem positively tame.
Outdoor's sci-fi future
The future, as I see it, could look something like this. Vehicles will undoubtedly be driving themselves, allowing drivers the time and freedom to watch giant full-motion video screens from the comfort of their cars.
Average traffic speeds in London will have reduced to three mph (from the current Transport for London estimate of 18 mph), with commuter traffic at levels allowing for catch-up TV to happen on the streets.
The glasses that drivers will be wearing will ensure the ads they perceive they are seeing will be unique to them. And just through the power of thought, they will be able to order the items they see, which will have arrived back at their homes by the time they do. All paid for through virtual currency.
Is this merely fanciful or will it happen? Time will tell, but the certainty is that, with people spending more and more time out of home, digital OOH will be the only credible way to reach the biggest audiences in real time as a mass public experience.
This must and will be the key fulcrum around which brands will communicate by 2045, whatever else the world and technology add to the experience.
---
Jonathan Lewis is the managing director at Outdoor Plus
Q&A
What's something you can usefully accomplish in 30 seconds?
Eat a bar of chocolate.
What should everyone in marketing or the media have accomplished by the age of 30?
Built a network of friends for life.
What's something you can do in 30 minutes that will change your life?
If it were that easy, everyone would do it. However, the more 30-minute periods you spend being decent and trying your hardest, the more likely it is one of them will change your life.
You've got £30 burning a hole in your pocket: what do you buy?
A new pair of trousers without a hole in the pocket.
If you could wind the clock back 30 years, what would you do?
Buy shares in Apple.