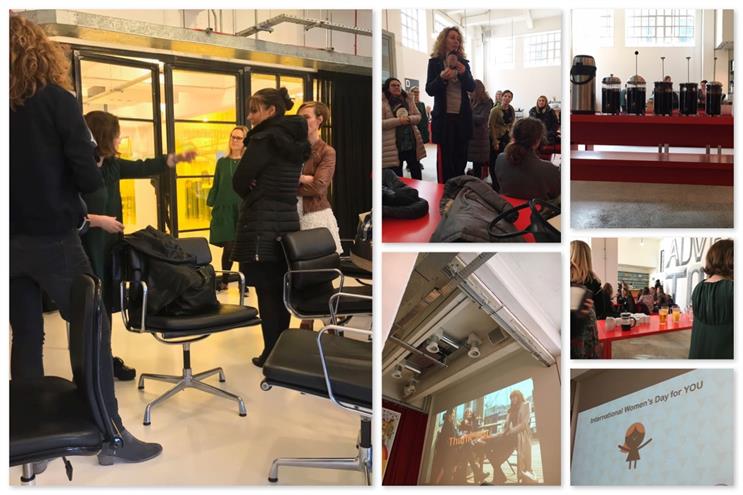 Imagine you once had a fulfilling career. Fabulous at the time, but then you had to take time out - children, family relocation, redundancy, caring for ailing parents, there are so many reasons people - and women in particular - choose to walk away from great jobs. But what happens when those reasons are no longer there? When you find yourself with more time, free to pursue your ambitions once more, eager to step up again to challenging, rewarding work. Where do you go? How do you get back?
This isn't the question that's leading the charge in the diversity debate, but it's the question thousands of women are asking themselves, not just in our industry but across the world of business. And, sadly, many of those women are finding their way back is, at best difficult, and worse still, often blocked.
That doesn't sit well with us here at Mother. So, to celebrate International Women's Day, we decided to do something tangible for women facing this challenge, something to help them get a better shot at reclaiming their careers.
We teamed up with She's Back and Inclusivity to run an inspiring, energetic and highly practical event for 60 such women. Women like Abbie, an ex business development director in media and entertainment; Katy, an investment banker with a twenty-five year track record who has taken a break and now wants to shift direction; and Camilla, an experienced freelance copywriter who is ready to work with a larger team once more.
We wanted action, not rhetoric, and Mother HQ was full of it.
Based on chapters of their forthcoming book She's Back: Your guide to returning to work the team designed three very practical workshops to give women some of the tools, tactics and strategies to help them achieve their goals.
Moving between the three workshops, we spoke to participants about the messages they were taking away and how they could help others looking to make their return. Here are the key things we learned:
1. You're not alone
It often feels like this, but in truth there are many more people out there in the same career break boat. They have similar worries and needs to you and they're also a potentially untapped resource for help, support and encouragement. Never think that you're an island.
2. A personal network is worth cultivating
From She's Back research, 42% of returners to the workforce got their best leads from contacts or word of mouth, this compares to 10% who found recruiters the best source of jobs after a career break. So make sure you keep in touch or reconnect, these will be the most effective way to get to the right people.
3. Think karma, not kickbacks
The personal network is one valuable resource, but how you view it is probably equally important. The great karma circle of life is something that we need to keep in mind. Always consider first what you can do to help others; you'll find that offers of help to you will loop back round.
4.You have skills worth paying for
Never underestimate the value that you hold in your skills and time. If you're invited to contribute to a business, don't be afraid to ask for a contribution for your effort. It may sound obvious, but always have the conversation on remuneration if you're offering expertise.
5.You're not an imposter
Never, ever feel this. But do get your story straight. Know what you can offer a business or individual and what you'd like to get out of your career. Have it memorised in your head, as you never know when you may need to share it on demand.
It was fantastic to see women, who were strangers at morning coffee, become valuable allies by lunchtime. Full of energy, plans and renewed reinvigorated ambition, we know they left with plans a-plenty and a spring in their step. We don't have all the answers, but we at Mother were very proud to have been a part of that.
The She's Back Book is out 24th May and available to pre-order now.

Katie Mackay-Sinclair is partner at Mother