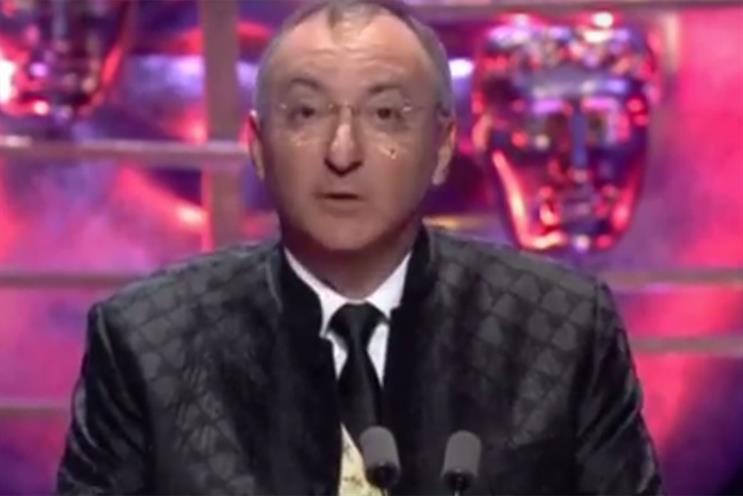 When picking up the Bafta for best drama series for his adaptation of the Tudor novel by Hilary Mantel, Kosminsky said the public should "stand up and fight" against the government's plans to eviscerate the BBC and Channel 4.
Over the weekend many reports detailed proposals the culture secretary John Whittingdale is planning to publish on Thursday, including changing the rules so the government appoints the majority of the BBC's board members and allowing other broadcasters to compete to share BBC funding.
The Guardian reported that Kosminsky said the government plan for it to decide on most of people on the new BBC board was a threat to its independence and bore similarities to a state broadcaster in "those bastions of democracy Russia and North Korea".
The Bafta Awards ceremony was broadcast an hour later than it happened on BBC One and although the majority of Kosminsky's comments were aired, the line about Russia and North Korea was cut.
The Sunday Telegraph had earlier reported that the BBC could be forced to censor some stars' comments if they criticised the government too heavily in order to meet impartiality moves.
His comments reiterate what Kosminsky said when he picked up the Broadcasting Press Guild Award for Best Drama Series in March.
Mark Rylance, who played Thomas Cromwell in Wolf Hall, followed Kosminsky's lead when he picked up the award for Leading Actor.