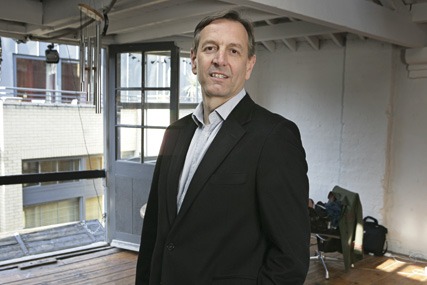 His appointment came as an inquiry ordered by David Cameron into the "commercialisation and sexualisation" of childhood called on the industry to bring in new curbs to protect under 16s.

The inquiry said such safeguards could be achieved through self-regulation and Cameron said he preferred "social responsibility" to "state control". But the Education Minister Sarah Teather insisted that legislation had not been ruled out. The Prime Minister will review progress in October.

Lund, who quit as head of the COI in April to co-found Now, will head the AA panel, which will draw up proposals to implement this week's report by Reg Bailey, chief executive of the Mothers Union.

Bailey welcomed the panel but said advertisers, marketers and regulators "could be more sensitive to the concerns parents have about advertising".

His proposals included a reduction in the number of outdoor ads with "sexualized imagery" near schools and a ban on using children as "brand ambassadors" and in "peer-to-peer marketing".

Lund said the industry should move quickly to turn the Bailey proposals into action to retain public trust.

He added: "It would be wrong if legislation were ruled out. That would take off the pressure for action. Legislation should only be necessary if the industry were out of line with society and government and self-regulation is somehow failing."

The panel will include advertisers, representatives fro, social media, mobile, internet, youth marketing agencies and an academic.