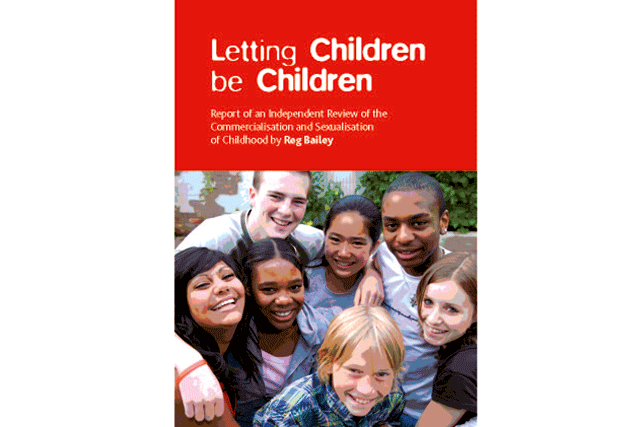 Last week, Edward Timpson, the minister for children, announced a 'stock-take' of the government's Bailey Review into the commercialisation and sexualisation of childhood, which launched last year.
The exercise is designed to assess progress made on meeting the recommendations made by Mothers' Union chief executive Reg Bailey.
Family and Parenting Institute chief executive Dr Katherine Rake said her evidence for the stock-take would argue that, while companies had responded well to the sexualisation agenda, they had neglected the commer-cialisation issue. She pointed to 'pester power' problems and children being 'pressured' by marketing to have the latest technology or branded clothing.
'Commercialisation has not been developed in terms of strong recommendations in the same way as sexualisation,' added Rake.
In response, Advertising Association director of public affairs Sue Eustace said the commercial world has a 'great deal to offer children' but added that 'industry must keep on top of its responsibilities'.