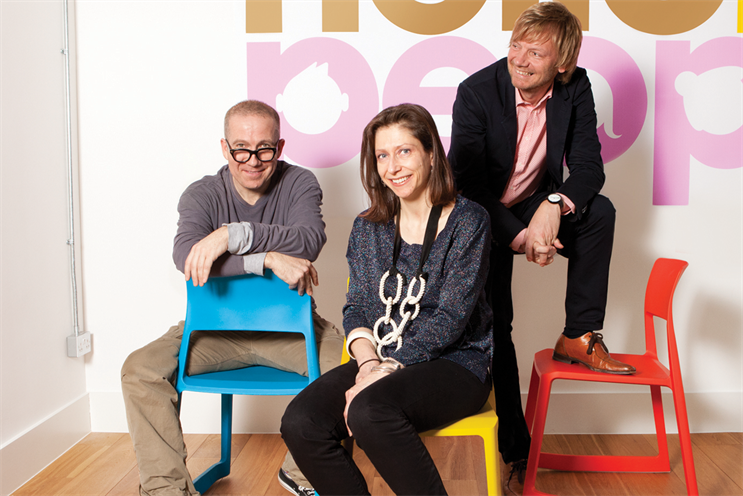 Hello People will take on DHM's clients and its 12 staff to build a new position around creating ideas for brands that demand less of people's time.
The new agency is entirely self-funded with no outside backing. Baillie, Dye and Hatton will each own a third of Hello People, which is based in London's Soho Square and will work with the DHM clients Right-move, Adnams, Google and Penhaligon's.
Baillie, who resigned from O&M a year ago, said: "People are more time-pressured than at any point in history. We need to recognise this and create intuitive ideas that help consumers shortcut the buying decision."
Dye, who worked alongside Hatton at BMP DDB, co-founded Campbell Doyle Dye before launching DHM as Dye Holloway Murray in 2007. He said: "We're called Hello People to remind ourselves that while technology has transformed people's lives, it hasn't transformed their psychology."
Hatton added: "When we talk to people, we find that brands can be guilty of demanding too much effort and attention from them."