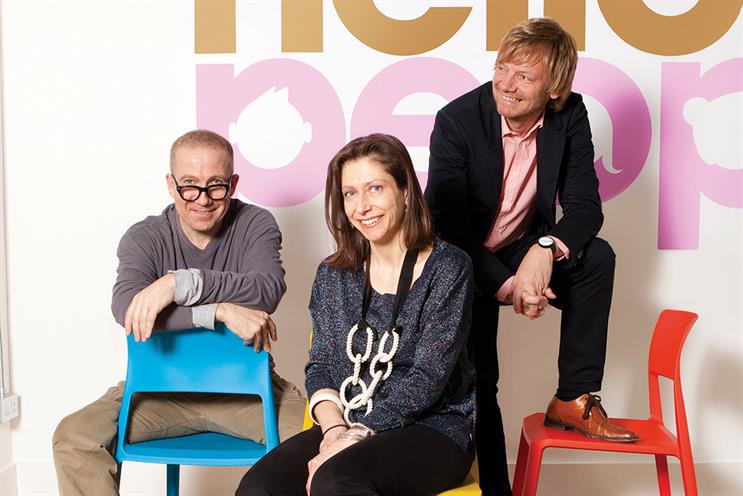 According to sources familiar with the agency, Hello People has begun the process of winding down. Its team could disperse or be absorbed into another shop.
The news follows the departure of Baillie, the chief executive, to take the same role at Grand Union and the UK arm of its parent company, Fullsix Group.
Baillie said he left Hello People because it had failed to deliver on new-business opportunities.
The art director Dave Dye, a founding partner of Dye Holloway Murray, recruited Baillie and the former Ogilvy & Mather planning director Rachel Hatton to launch Hello People in April 2013.
Dye declined to comment.