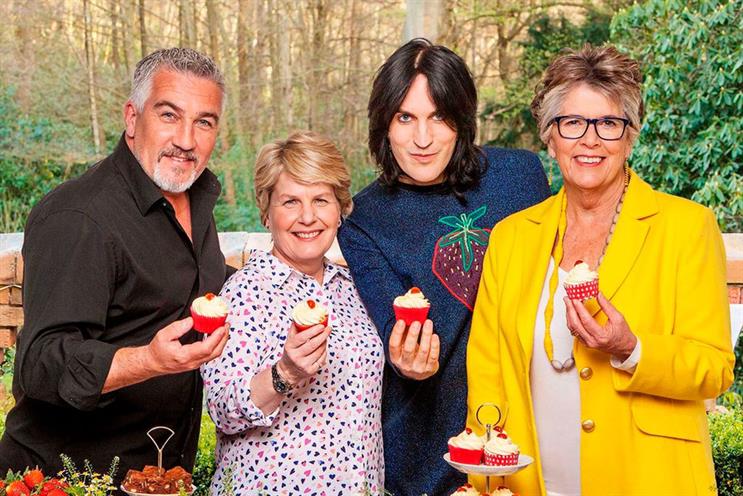 The show attracted 7.7 million viewers and a 34.6% audience share. Among 16- to 34-year-old viewers, the audience was 2.0 million, and the share 57.5%, making it the biggest audience for a single episode on commercial TV this year for the millennial demographic.
The series has scored an overnight average of 6.2 million, a consolidated audience of 8.9 million (including time-shifted viewing), and 10.4 million including linear repeats.
It was also the biggest show to date on VOD platform All 4, averaging 1.7 million views per episode and contributing to September being All 4's biggest month since it launched.
Leith, who succeeded Mary Berry as Paul Hollywood's fellow judge when the baking show moved from the BBC, ruined the surprise of the final for many fans yesterday morning when she accidentally tweeted that Sophie Faldo had won the competition.
Leith apologised and said the mistake had come because she was in Bhutan, which is six hours ahead of the UK.
Jonathan Allan, sales director at Channel 4, said: "Bake Off is a massive success in its new home on Channel 4 delivering record audiences, boosting investment in our public service programming and is the biggest series on British television for young viewers so far this year."
The show has been sponsored by Lyle's Golden Syrup and Dr Oetker.
Tamas Fuzer, European marketing director at Tate & Lyle Sugars, said: "Not only is Lyle's Golden Syrup the perfect fit for the programme, early results show week on week growth in sales versus the same period last year.
"Our web traffic has also more than doubled over the course of the Great British Bake Off series, which is testament to the effectiveness of the sponsorship."
Jan McKee, executive head of marketing for Dr Oetker UK, said: "We're pleased to see that 'The Fabulous Baker Boys', 'Frederico Fudge' and 'Sasha Swirl' have been a true recipe for success with early indicators showing a 40% increase in spontaneous brand awareness from pre- to during-show.
"We're also encouraged by the 23% increase in sign-ups to our 'We Bake' initiative - a social network for bakers."