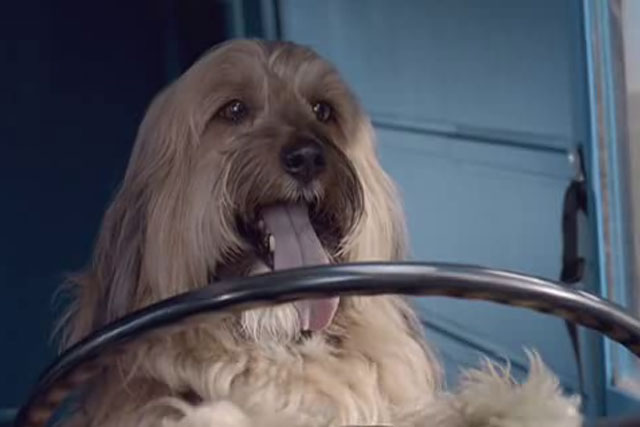 The Bakers Meaty Meals ad by DDB UK recreates 'The Italian Job' and features a pack of dogs re-enacting scenes from the film.
The ad originally aired last summer with a soundtrack designed for humans. The new, remixed version, complete with additional high-pitched sounds that only dogs can hear will launch this evening during 'Emmerdale' at 7.15pm on ITV1.
Mark Zaki, brand manager, Bakers, said: "We are always looking for new ways to deliver an engaging experience for our consumers.
"With these special sounds we hope this delivers enjoyment for both dogs and their owners." The media planning and buying account for Bakers' parent group Nestlé Purina PetCare is handled by WPP media agency Mindshare.
Zara Boland, an animal expert who works with Bakers, said: "High pitch frequencies cannot be heard by the vast majority of humans, yet appeal to dogs as their hearing is twice as sharp.
"Our canine experts have created an advert interspersed with sounds including bells, barks and whistles – which dogs love – and high frequency noises that only they should hear."
The ad was directed by Trevor Melvin at RSA Films. Art direction was by Victor Monclus and the copywriter was Will Lowe.
Follow Maisie McCabe on Twitter @MaisieMcCabe