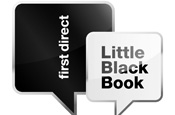 But while brands are being encouraged to better engage with their consumers, the latest move by internet bank First Direct to launch its own consumer network prompts the question: why would the customers of a bank have anything in common aside from being members of that bank?
Some brands are doing well to develop their brands as an association with music or films. Orange has built a new online community for film fans which gives Facebook and Bebo users access to film content such as free preview screenings and exclusive film competitions. World Wrestling Entertainment (WWE), meanwhile, has launched WWE Universe, which allows users to connect with other fans and also with their favourite WWE wrestlers, who have their own official profiles.
Sky is also introducing user profiles under the new Sky Community platform, rolling out cross-site user profiling from Skynews.com to its Showbiz, film and sports portals.
But all brands are suitable for social media, according to some observers.
AKQA's head of strategic planning, Alistair Beattie, said: 'There is a difference between cultural and no-cultural brands. Some brands are status brands and part of your landscape as a human being. Frozen peas or banks will find it harder to become part of that. Brands are only going to be relevant in social media if they have something to say. Nobody wants a sullen friend who doesn't listen and doesn't talk to you when you want answers. There is a whole raft of brands that should stay away from social networking. No one defines themselves by their choice of air freshener or toilet paper.'
First Direct has launched an online social network called Little Black Book to help generate a sense of community and allow the sharing of recommendations amongst its UK customer base. Customers who use the site will be invited to share tips on topics such as day trip ideas and favourite restaurants, and will be able to find recommendations relevant to them by searching via postcode.
Interestingly, First Direct is building its own social networking portal rather that trying to tap into existing communities on Facebook or Bebo. Tom Nixon, founder of Nixon McInnes, said this could pose a significant challenge for the bank in trying to stimulate the online community. 'They should invest in finding out where their customers are already,' he said. 'There are multiple money saving expert sites where people are having those conversations anyway.'
Sam Jordan, managing director of brand consultants Baber Smith, added: 'Customers don't want their banks to be cool or their best mates. You have to be invited into a community.'
While First Direct has a so-called evangelical customer base, the customer base will have First Direct in common and nothing else, according to Jordan.
Gavin Reeder, head of planning at BLM Quantum, goes a step further, suggesting that banks could actually put their brand at risk by opening up their services to consumers. 'If a brand is worried about negative customer reactions of any sort, they probably shouldn't get involved in social media at all. It could give rise to a lot of negativity, as if it looks contrived people will jump on that. There are always more people willing to say negative things than positive.'