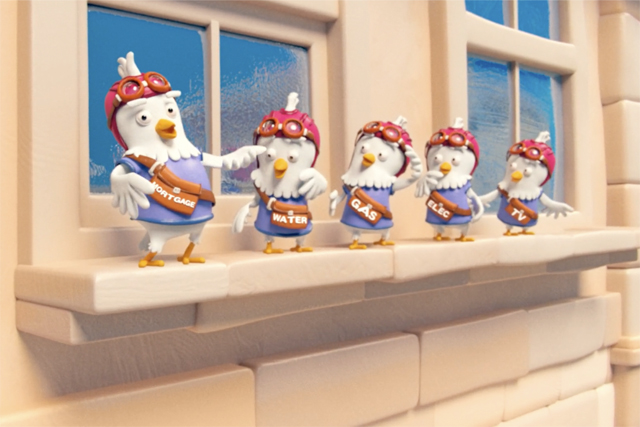 The Current Account Switch Service rolls out today (16 September) with the backing of 33 high street banks and building societies, including Lloyds Banking Group, Barclays and RBS.
The newly-standardised service will reduce switching times to seven working days and aims to deliver increased customer choice and competition in the current account marketplace.
To raise awareness of the scheme, the Payments Council is rolling out a marketing campaign, by Engine, which emphasises the "Simpler World" made possible by the Switch Service.
A TV ad (below) introduces a number of animated characters, including a "flying squad" of birds to represent the speed and efficiency of the new service and a "highly organised" ladybird demonstrating the opportunity for customers to choose the switch date that suits them.
The campaign also includes outdoor, print, radio, online and social media activity, and will encourage consumers to look out for the Current Account Switch Service Guarantee Trustmark.
The Payments Council has also set up a new website to promote the scheme.
Adrian Kamellard, the chief executive of the Payments Council, said the launch of the switching service marks a "new era" for competition in high street banking: "Raising awareness of the Current Account Switch Service is a key objective for the industry and it was crucial that the advertising campaign demonstrated the key benefits of the new service over the old.
"The new service removes the barriers to switching that used to exist and the 'Simpler World' depicted in the advertising campaign aims to show just that."
Media planning and buying for the campaign is by the7stars.