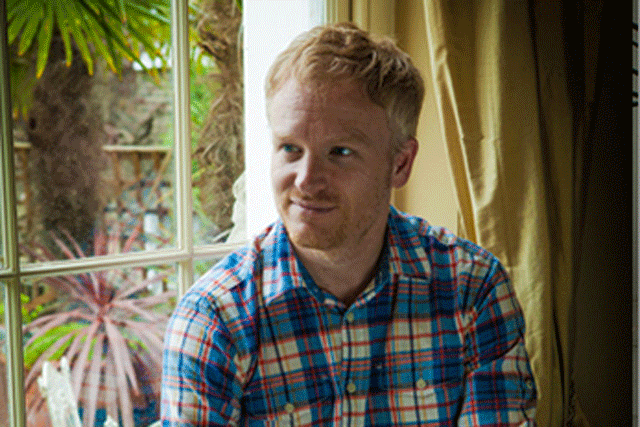 AT&T ran the first banner ad two decades ago this week. I was there (although not quite 20 years ago), creating banners (30,000 max file size of course) and excitedly moved into making films and putting peoples' names on things. I remember filming a personalised happy birthday from Guinness in the Dublin brewery, rushing to be done before a party of dentists who'd hired the venue were due in.
The quality got higher. The production values matched TV (or so we liked to think anyway) and personalised communications got ever more sophisticated. We were putting peoples' faces on elves, telling people's history through their own "museums". In a short while we'd worked out how a campaign lived across Facebook, YouTube, Spotify, banners, blogs and beyond, and how all these things connected together and exponentially gave campaigns more and more momentum. Video views hit the millions. Pages won a million fans.
And now we've hit a crossroads. People haven't wanted their face on an elf for some time, nor do clients want to pay for a complex, expensive app that isn't as good as the free one everybody already uses. Facebook is no longer the hub of digital campaigns, nor do we need engagement the way we once did, or so Facebook tells us. Global brand sites put clients in fear of short-lived campaign microsites. Twitter only gives us 140 characters to tell a story, Vine six seconds.
I don't think there's such a thing as "digital" any more. Everyone posts and pins, tweets and dual screens. It's not digital, it's just life. Twitter, Snapchat, and whatever else appears are just more touchpoints within the truly integrated campaign mix. PR gets bigger with social. Ads that have that all-important hashtag can take you somewhere. That "somewhere" is where we can be clever. Content was once called king, but in a world full of content it's our job to make sure it's got that something extra to give it cut through, make it interesting or make it useful.
Regardless of what's coming next, as ever, making an emotional connection with a great idea will give you cut-through, wherever you put it. And those good old banners are somehow still going strong, even if everyone you know will say they've never clicked on one.