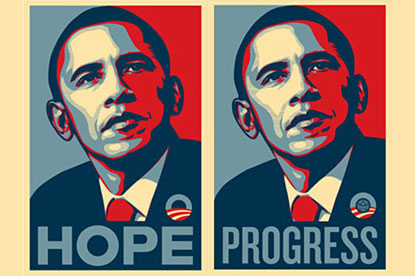 The Titanium category, which seeks to celebrate ideas that create a movement, also saw Crispin Porter & Bogusky, Bartle Bogle Hegarty New York and Droga5 scoop Titanium Lions for their Burger King, Oasis "dig out your soul" and "great schlep" campaigns respectively.

Dave Droga, the chairman of the Integrated and Titanium jury, and commenting on the decision to award the Obama campaign both prizes, said: "Part of our responsibility as jurors was to separate what fell into the Integrated and Titanium categories and we felt Obama had a valid case for being in both - we could have spent hours debating why it should win in both categories.

"We're proud of the winners and we think they demonstrate that our industry is moving forward."

The UK put in a poor performance in both Integrated and Titanium, securing just one Integrated bronze Lion for Saatchi & Saatchi's T-Mobile "dance" campaign.

The US was by far the best performing country, securing 11 out of a total 16 gongs awarded.

The two Integrated gold Lions awarded went to TBWA\Hunt\Lascaris Johannesburg for its "trillion dollar campaign" for The Zimbabwean newspaper, and Goodby Silverstein and Partners San Francisco for its "the now network" campaign for Sprint.

Mark Cridge, the founder of glue London and an Integrated and Titanium Juror, said: "There weren't many UK entries and the ones that were there, although some changed the way we do advertising, really didn't show the whole picture.

"Budgets are a massive issue. To be able to do fantastic work in all media, all integrated together and all working at that level requires a lot of cash and it's no surprise that US agencies with the budgets they have are more easily able to translate that into big successful integrated campaigns."