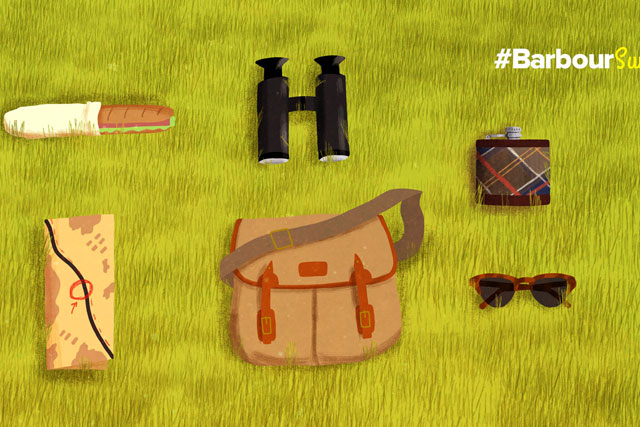 The campaign, created by This Here, aims to illustrate the story of the "Barbour lifestyle" through the bespoke images, which will be compiled into an animated film to run across the brand's social media channels.
Barbour will pose a summer-themed question to its Facebook fans and Twitter and Instagram followers, with one response turned into a custom-made illustration each day.
Consumers are able to participate in the campaign by using #BarbourSummer, and the film will be released on 25 July.
Barbour's digital manager, Rebecca Cairney, said: "We're constantly looking for ways to showcase the unique position that Barbour has as a lifestyle brand, and what better way to do this than through the illustrations of our customer real summer stories?
"It's a fun way to engage with our followers and to find out more about how they'll be wearing Barbour throughout the summer, whether that be by donning one of our jackets at a rainy festival, taking one of our bags to the park with them for a picnic or by wearing one of our t-shirts on a hot day trip to a city."