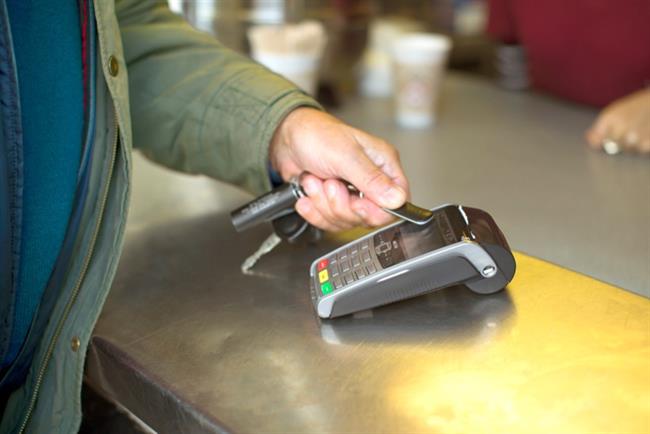 Barclaycard's pay-as-you-go contactless service is relaunching with a new range of wearables, website and app.
The price of the devices will be £24.99 for the wristband, £19.99 for the key, and £14.99 for the sticker, which can be fixed to any flat service such as a phone.
The wearables will be sold on www.bpay.co.uk from the beginning of July.
They will hit the high street in August in some of the Snow + Rock group's retail locations, such as select Cycle Surgery and Runners Need stores.
In a statement, Mike Saunders, managing director of digital consumer payments at Barclaycard, said: "The launch of our bPay band last year was an evolutionary step for the business, with highly positive customer feedback.
People told us they are looking for new ways to pay that offer greater flexibility and choice, and fit better with different lifestyles."
The new wearables are aimed at commuters, shoppers who are doing top-up grocery shops, families who want children to have limited purchasing power and casual athletes who don't want to carry a card or cash when exercising.
The system is available to anyone with a Visa or Mastercard debit or credit card.
The mobile app allows instantaneous transfers to the device's "digital wallet", and automatic top-ups when the balance dips under a certain level can be scheduled.
The wearables can be deactivated via the app, the bPay website or by contacting bPay.
The bPay expansion comes one month after the initial trial was shut down.
The bracelet trail was designed to help commuters avoid card clash when Transport for London's system began taking contactless transactions.
The adoption of contactless in the UK has been rapid, with the UK Cards Association reporting a 331% year-on-year rise in contactless payments in 2014.
This article was first published on www.campaignlive.co.uk
---
Recommended