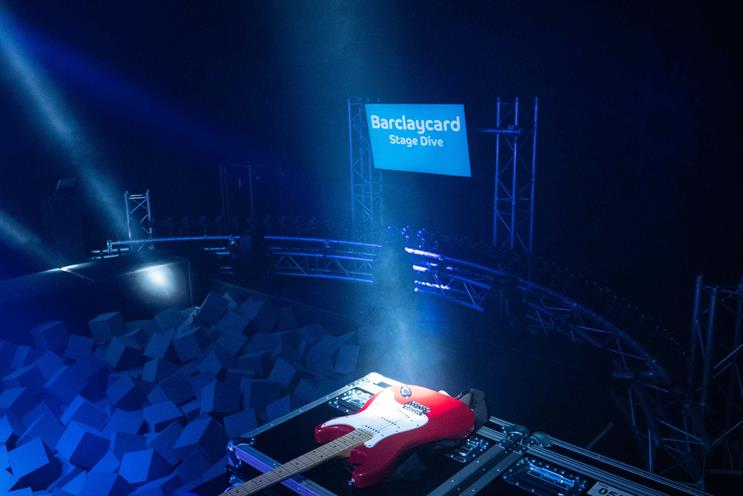 Perk Park is designed to give visitors a rockstar experience in jumping into a crowd in a digital experience, complete with a backing band. They will then be taken through a backstage area to resemble the "greatest music venues in the world".
Ironically, Barclaycard will give guests a video of their experience at the end to share on social media. The activation ran over the weekend at British Summer Time Hyde Park, and will visit other festivals over the summer. It is being delivered by Iris Culture.
Barclaycard said the idea behind the experience follows its research that found 70% of people are planning a digital detox at festivals this summer, and 62% staying away from social media to spend more time enjoying live performances.
Daniel Mathieson, head of sponsorship at Barclaycard, said: "Our research shows it's now as much about the performance on show as it is about the overall festival experience, whether that's the food on offer or the acts on site.
"Festivals have a history of producing some of the most emotive performances that easily translate into a strong physiological response and it's this feeling of excitement, elation and euphoria we're hoping to recreate through the Perk Park Stage Dive in Hyde Park."