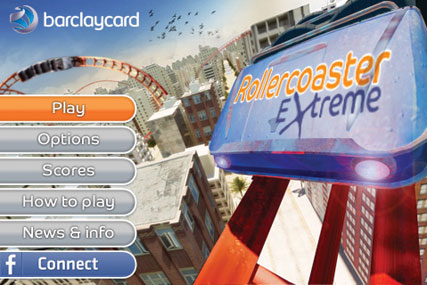 Rollercoaster Extreme, like Waterside Extreme, has been created by Dare and is linked to the concept of Barclaycard's television ad for its contactless payment technology.
Rollercoaster Extreme game has been submitted to the iTunes store today and is being touted as an enhanced and more challenging iPhone app than its predecessor.
In Waterslide Extreme, the main character enjoys a hassle-free journey to work on a water slide, riding high above the clutter and congestion of the world below.
In Rollercoaster Extreme, the character rides through four New York environments, avoiding the obstacles and racing against the clock.
Dare created the iPhone game concept in partnership with specialist mobile games company FishLabs Entertainment. The game will be free to download.
Barclaycard claims that Waterslide Extreme "remains the most successful branded free app ever released" with 12m downloads to date.