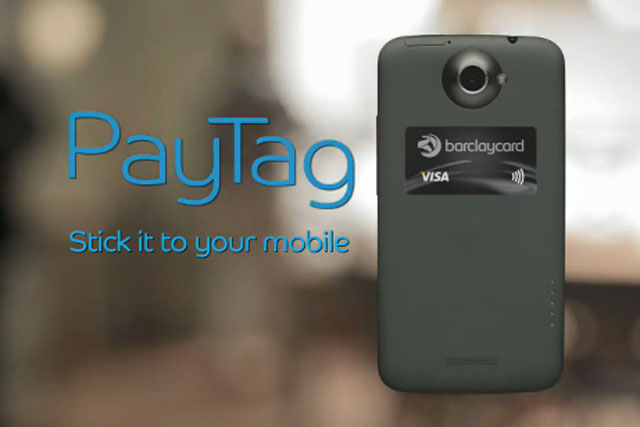 From today, millions of Barclaycard customers will be able to make payments with any mobile phone by sticking a Barclaycard PayTag to the back of their handset.
PayTag is a third of the size of a normal card and can be used to make payments of up to £15 when it is held over a contactless payment terminal. From June this amount will rise to £20.
Last week Barclaycard and Orange announced that credit or debit card holders from all UK banks would be able to load money onto Barclaycard's mobile payments application, in the Quick Tap wallet.
Research carried out on Barclaycard's behalf predicts £3bn worth of purchases will be made with mobile phones in the UK in 2016.
Barclaycard claims PayTag provides customers with the choice of simple mobile phone payment without having to wait to upgrade and at no additional cost.
David Chan, chief executive officer of Barclaycard Consumer Europe, said: "Today, we are offering the choice of mobile payments to millions of our customers at no additional cost to them.
"More than half of us say that the item we're most lost without is our mobile phone, so we're giving people the option of using them to make easy, convenient, everyday payments without the need to upgrade their current handset."
Follow Nick Batten on Twitter @NickBatten2